Mini E-Bike: Everything You Need To Know
Dec 04,2022 | SAMEBIKE
If you are interested in small electric bikes, then you have probably seen the popularity of mini e-bikes. These ebikes come in a wide range of styles and sizes. This article will help you figure out what a mini e-bike is and how to choose the right one for your needs.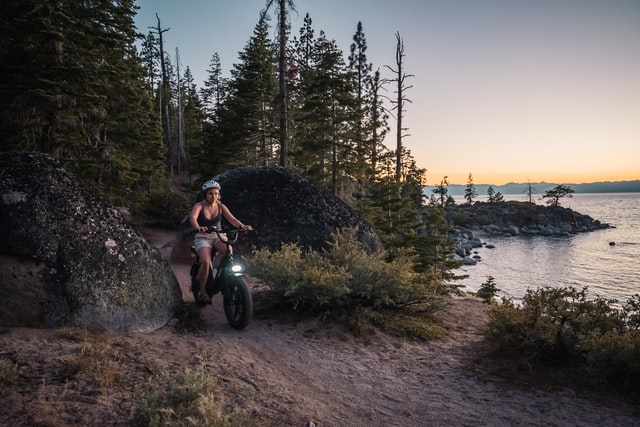 What is a mini e-bike?
A mini e-bike is a small, lightweight electric bike that can be ridden on the streets or trails. They're perfect for commuting, shopping, exploring new neighborhoods, and more.
How to choose the right mini e-bike?
The best mini e-bikes come with a variety of features to make them versatile and perfect for different purposes. Some of the features you might want to look for include:
Range: The range of an e-bike is important because you want something that will let you travel distances without having to stop to recharge. Many mini e-bikes have ranges of up to 20 miles.
Speed: Some mini e-bikes are designed for faster speeds than others, so it's important to select one that will fit your needs.
Charging: Some mini e-bikes come with built-in battery chargers that make it much easier to charge your battery.
The best mini e-bikes also come with a variety of features, such as rear cargo racks. In addition to how they look, there are many other factors you should consider when buying the right mini electric bike for you. Whichever model you choose, make sure that it will have all the necessary safety features so that you don't have to worry about hurting yourself or damaging your e-bike.
Conclusion
If you're in the market for an affordable, convenient way to get around, a mini electric bike might be just what you're looking for. These ebikes are great for short trips, and if you live in a high-traffic area, they can be used for commuting to avoid traffic jams. SAMEBIKE's website has many types of electric bikes, and also provides a lot of information, if you want to buy a mini e-bike, be sure to check the SAMEBIKE website first.
Comment