Is A 350w Electric Bike Worth The Investment?
Nov 07,2022 | SAMEBIKE
While electric bikes have become popular in recent years, they are often seen as something of a novelty. In this article, we will find out if a 350w electric bike makes sense for you and your needs.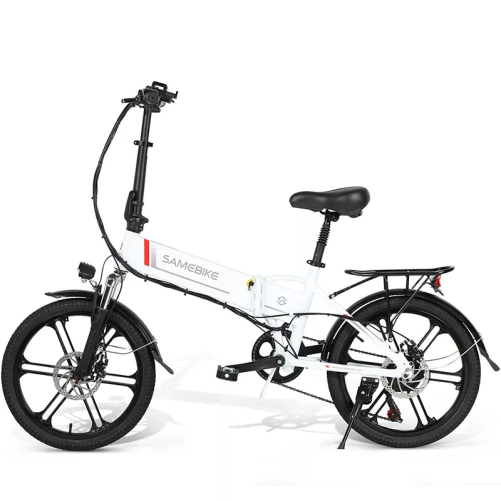 What is a 350w electric bike?
When it comes to electric bikes, one of the most popular models is the 350w electric bike. This type of bike is powered by a battery and motor combination that allows it to reach speeds of up to 20 mph. It also has a range of up to 30 Kms, making it a great option for those who want to use it for commuting or running errands around town. It also has a durable frame and car-grade battery to enjoy your city with an effortless ride anytime, anywhere.
The Benefits of Owning a 350w Electric Bike
Assuming you are talking about an e-bike with a 350-watt motor, there are many benefits to owning one.
First and foremost, e-bikes with this sized motor tend to be much cheaper than those with larger motors. They also tend to be lighter and more compact, making them easier to transport and store. Additionally, 350w electric bikes tend to have a longer range than smaller models – meaning you can go further on a single charge.
Of course, the biggest benefit of owning an e-bike is the boost in power that the motor provides. Whether you're commuting to work or riding for leisure, a 350w electric bike will make pedaling much easier – especially up hills or against strong headwinds. And because they're so easy to ride, e-bikes can help get more people cycling – which is great for both our health and the environment.
Conclusion
If you are looking for an e-bike that can provide a long-range and powerful ride, then a 350w electric bike from SAMEBIKE is worth the investment. With the right maintenance, your e-bike will be able to provide years of enjoyment and adventure.
Comment