Investing In Folding Electric Mountain Bikes Is A Smart Move
Sep 29,2022 | SAMEBIKE
Suppose you like being outside, whether hiking or mountain-climbing, you might want to think about buying folding electric mountain bikes. These bikes have grown popular among many city dwellers who enjoy camping and other outdoor activities. Check out this blog post if you're thinking about purchasing one of these bicycles.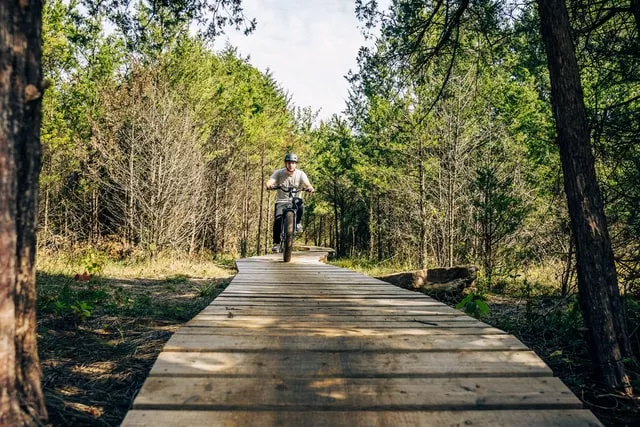 A Folding Electric Mountain Bikes: What Is It?
A bike that can be quickly folded and moved is a folding mountain e-bike. They are ideal for little locations and are light enough to carry easily. Mountain bikes that fold up are excellent for outdoor pursuits, including biking, trekking, and camping. They have many features that make them flexible and simple to use.
How the Folding Electric Mountain Bikes Operate
An electric bicycle that can be folded and stowed when not in use is a folding mountain e-bike. This is ideal for those who reside in compact apartments or have little space for bike storage. Depending on your needs, you can either fold or unfold it.
When you're ready to ride, a folding mountain e-bike unfolds and is powered by batteries. The front and back wheels of the bicycle each have a separate motor. You can pedal the bike forward with the assistance of these motors.
Attractions of Folding Electric Mountain Bikes
You can get the most out of your outdoor activities with the correct folding mountain e-bike! The following are some advantages of owning it:
They are portable - Everyone is aware of the benefits of folding bikes for outdoor riding, but they may also be used for commuting if necessary. Mountain bikes are especially easy to transport because they fold up so little and take up so little room.
They are adaptable - A folding electric mountain bike is a terrific way to go if you enjoy adventures. You can ride them on both roads and trails and occasionally stop to take in the scenery.
They're cost-effective - A folding electric mountain bike is still a wise buy, even if you don't have much cash on hand. They are reasonable and have many features and advantages, making the purchase worthwhile.
Conclusion
If you're like most people, you enjoy being outside and in nature, and the folding electric mountain bike is a must-have. Therefore, purchasing it from SAMEBIKE may be the best option if you seek an inexpensive and worthwhile investment for your outdoor hobbies.
Comment