How to Select the Right Electric Bike: Some Essential Tips
Sep 29,2022 | SAMEBIKE
There are a few things to consider before picking an electric bike if you're considering getting one. Here are your first four recommendations for selecting the excellent electric bike for your requirements.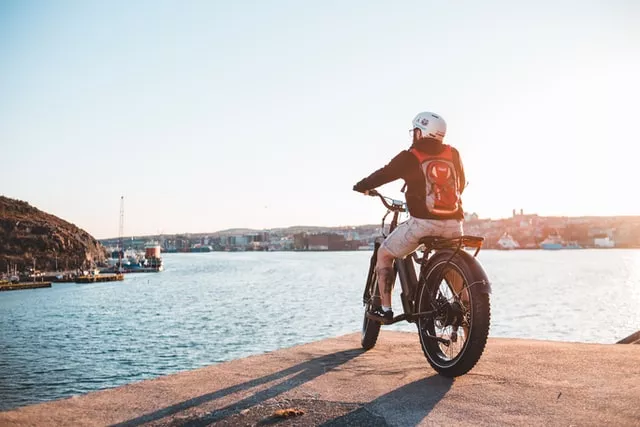 Be mindful of your needs
Think about the type of bike you desire as your initial step. E-bikes come in three primary categories: commuter, recreational, and race. E-bike commuters are made for folks who need to get from their home to work swiftly. They are often less expensive, smaller, and lighter than e-bikes used for racing or enjoyment. People who wish to work out and have fun should use recreational e-bikes. They are more expensive and typically larger and heavier than commuter e-bikes. Traditional electric bikes and race e-bikes differ from one another in a few respects. One of the reasons is that they travel at significantly faster rates, which enables them to cover more distances faster. Additionally, they have wider tires, which enhance course stability and traction. Race e-bikes are growing in popularity among cyclists who compete because of these capabilities.
Be mindful of your right size
Pick the right e-bike for your size. It will be challenging to ride an e-bike that is too tiny or huge, so avoid these sizes. The most effective strategy is to select the SAMEBIKE test ride.
Think About Your Riding Style
After determining your needs and budget for an e-bike, it's time to think about your riding style. For instance, do you want a bike that is comfy for extended trips or something that is portable? If you wish to attempt different activities or journeys, you can choose a bike with various gear.
Take Your Budget Into Account
The second item you should take into account is your budget. Depending on your needs and preferences, you may purchase an electric bike for anywhere from $250 to $5,000+. While some excellent bikes are available for less money, keep in mind that you'll also need to factor in the price of a battery and charger.
Conclusion
There are a few things you should think about before purchasing an e-bike if you're thinking about doing so. First, this guide will assist you in identifying the qualities that are crucial to you and the types of motorcycles that best suit your requirements. You can select the ideal e-bike for your particular riding needs and riding style by paying attention to the advice provided below. Here, we advise looking through the SAMEBIKE selection.
Comment