How To Select An Electric Bike For Sale
Aug 18,2022 | SAMEBIKE
Electric bikes have been around for a few years, but now the popularity of these machines is skyrocketing. Every other day, there seems to be a new electric bike on the market that promises to make biking easier, faster, and more fun than ever! To help you make the right decision, read this blog and learn how to choose an electric bike for sale.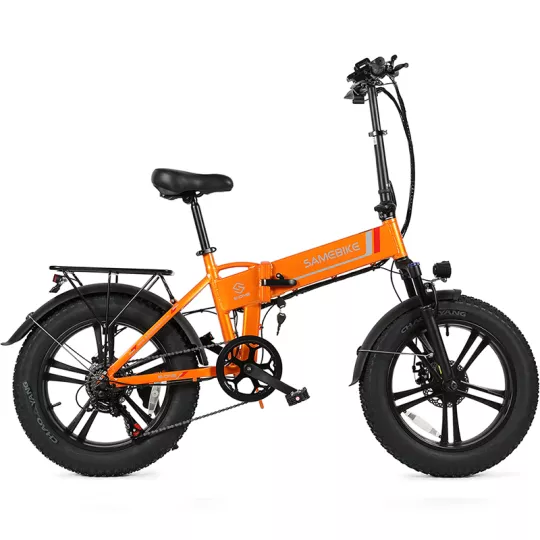 The Benefits of Electric Bikes
Electric bikes are becoming more popular than ever. Not only are they the perfect choice for avid cyclists, but they also offer a variety of benefits that can make everyday life easier.
A few key benefits to owning an electric bike make them worth considering if you're looking for an environmentally friendly mode of transportation. First and foremost, electric bikes are much more cost-effective. This is since you don't need to spend money on fuel, repairs, or insurance. Electric bikes are much quieter than their gas-powered counterparts, making them a great choice for those who live in noisy areas. Finally, electric bikes offer a more comfortable ride than traditional bikes because they don't produce any noise and don't require regular maintenance. All these reasons make electric bikes a great choice for anyone looking for an environmentally friendly way to get around town.
How to Select the Best Electric Bike
When selecting the best electric bike, there are many things to consider. First, you'll want to make sure you have a good understanding of your needs, what type of riding you plan on doing, and the budget you have available. Here are some tips to help you select the electric bike that's right for you.
Assess Your Needs. The first thing you need to do is assess your needs. What type of riding will you be doing? How much money are you willing to spend? These are all important questions to answer before starting your search for the best electric bike for sale.
Determine What Type of Riding You'll Be Doing. Once you know what type of riding you will be doing, it's important to determine what kind of electric bike is best suited for that activity. Mountain biking and downhill skiing demand a different type of ride than commuting or leisure riding, so it's important to choose an electric bike that matches your needs.
Consider Budgetary Considerations. Your budget is one of the most important factors to consider when choosing an electric bike. Electric bikes come in all different price ranges, and you should consider some cost-effective electric bikes.
Conclusion
If you're thinking about buying an electric bike for the first time, it can be a bit confusing to know where to start. Thankfully, we've put together this guide on selecting the right electric bike for you. Whether you're looking for an e-bike for commuting or recreation, our guide will help you find the perfect one for your needs. Happy shopping in SAMEBIKE!
Comment