How This E-bike City Cruiser Helps People To Commute Faster
Sep 29,2022 | SAMEBIKE
Whether you want to commute fast and don't want to drive your car or need to get from point one place to another as quickly as possible, an e-bike city cruiser is a convenient and efficient solution. This article talks about the advantages of using an e-bike.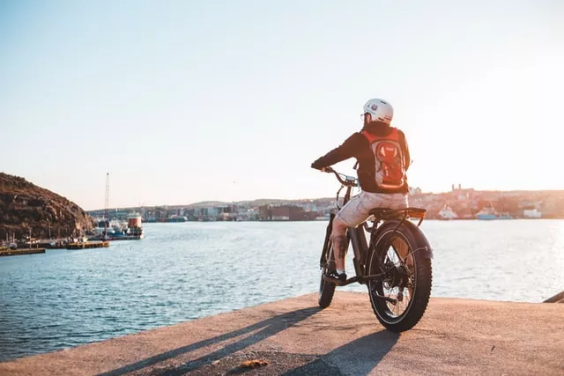 The Benefits of Commuting on an E-bike City Cruiser
Anyone who commutes knows that it can be a pain. You have to get out of bed early, pack your bag with all of your supplies, and fight traffic on the way to work. But what if there was an e-bike that could help you to cut down on your commute? The e-bike city cruiser is perfect for people who want to make their commute easier. Here are some of the benefits that this bike can offer:
It's easy to ride. Anyone can hop on this bike and start commuting. There is no need for any special skills or experience. So hop on and start going.
It's affordable. This bike is affordable and easy to use, so you won't have to spend much money on it. You can buy one for just a few hundred dollars, which is much more cost-effective than other forms of transportation in the long term.
It's environmentally friendly. The city cruiser is a much more environmentally friendly commute than driving yourself in your car. Not only does it protect the environment, but it also saves you money on gas and other expenses like parking.
How to Ride Your E-bike City Cruiser For Beginners
If you've ever ridden a bike before, you know that getting started cannot be so difficult. In the following, we will outline the basics of how to get started with riding an electric bike and some helpful tips for getting started.
1) Battery Check: Because electric bikes are battery-powered, you should always check the battery before riding. You must charge them before getting on the ride if they are not sufficiently charged.
2) Helmet adjustments: After checking the battery, tighten your helmet to ensure it fully protects your head because a rookie rider frequently sustains injuries from falling off the e-bike.
3) Tire pressure check: To ensure a pleasant ride, it is important to check the tire pressure before starting the bike.
Conclusion
If you're looking for an eco-friendly way to commute, look no further than this e-bike city cruiser from SAMEBIKE. Not only is it a great alternative to driving your car, but it also helps to reduce traffic congestion and pollution in the city. Whether you are commuting to work or just taking a leisurely ride around town, this bike is perfect for getting where you need to go.
Comment