Guide to Choosing 20-Inch Electric Bikes For Sale
Dec 04,2022 | SAMEBIKE
Whether you're looking for a new 20-inch electric bike or are considering upgrading from your current one, this is the guide to helping you decide. With it, you'll learn how to find a good 20-inch electric bike for sale, as well as some general tips and tricks to help you get the most out of your purchase.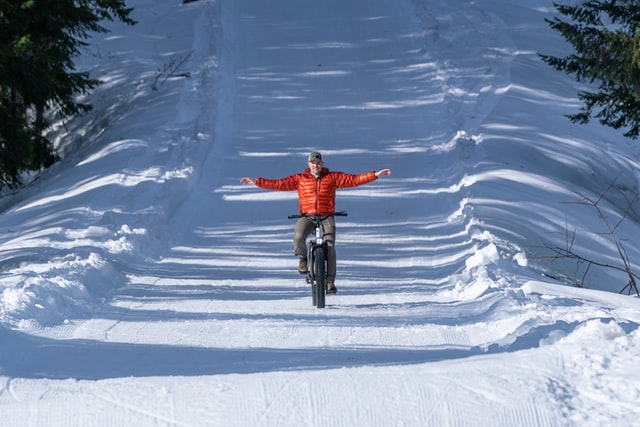 Factors to consider when buying a 20-inch electric bike
When you are shopping for a 20-inch electric bike, there are a few things that you should take into account. First and foremost, you will want to make sure that the electric bike is comfortable to ride. You should also consider the quality of the components and the overall build of the electric bike.
Another important factor to consider is the battery life. Most electric bikes come with batteries that last between 20 and 50 miles. Make sure that you are comfortable with how far you are going to be able to travel before needing to recharge the battery.
Finally, think about your budget. Electric bikes can be a bit more expensive than traditional bikes, but they offer a lot of benefits in terms of comfort and convenience. If you are looking for an electric bike that will fulfill all your needs, then a 20-inch electric bike may be the perfect option for you.
What is the best 20-inch electric bike?
SAMENIKE's 20-inch electric bikes feature a 350W motor and a 48V 10.4Ah car battery, allowing you to enjoy style and speed anytime, anywhere. They are great for commuting. Due to the high-performance 18650 car battery, the battery life is very strong and can support you on long-distance travel of up to 30-60 miles. Taking into account the maintenance of battery performance and safety, SAMEBIKE has also added overcharge and power failure protection to electric vehicles. To facilitate storage, SAMEBIKE designed the electric car into a foldable style, which can be placed under stairs or in the trunk of the car when traveling.
Conclusion
It's important to do your research if you're thinking of buying an electric bike. There are so many options out there that it can be hard to know which one is right for you. In this guide, we'll help you determine the best 20-inch e-bike for you and explain some of the key features to look for. We also provide you with information on SAMEBIKE 20-inch electric bikes. If you are interested, please contact SAMEBIKE to order now!
Comment