Folding Electric Bike For Sale: This E-Bike Is Perfect
Dec 01,2022 | SAMEBIKE
If you are looking for a perfect bike for your daily commute, we have the best folding electric bike for sale. This ebike is perfect for carrying around every day, and it is also super easy to ride due to its many features.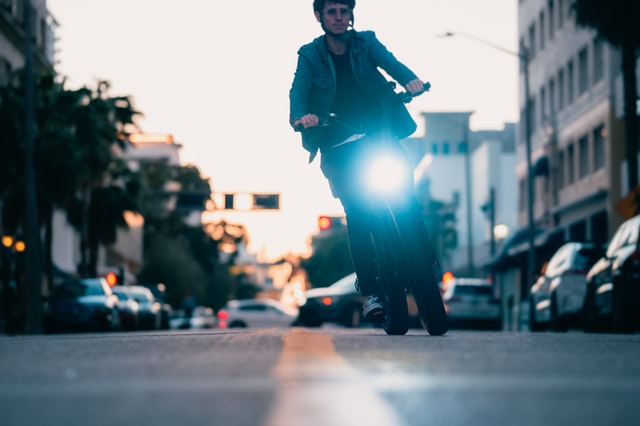 What is a Folding Electric Bike?
A new option for commuting is folding electric bikes. They employ a motor to assist you in pedaling and are electrically powered. Since you can go up to 30–60 miles on a single charge, they are excellent for short journeys. Even the bus will accommodate them.
A folding electric bike is perfect for those who want an eco-friendly and convenient way to get around. These ebikes are made with lightweight materials that make them easy to transport and store, and they can be folded up to fit in small spaces. They also have a range of speeds and levels of assistance, making them suitable for a variety of users.
Three Benefits of Folding Electric Bikes
There are many benefits to owning a folding electric bike. They're easy to store, lightweight and perfect for taking on short trips. Plus, they're great for getting around town or commuting. Some of the benefits of folding electric bike include:
They're easy to store and lightweight. Most fold up into small spaces, so you can easily tuck them away when you're not using them. Because of this, it is a wonderful choice for those whose homes are small. If you don't need them, they can also be kept in a tiny location like your office, the stairwell, or your apartment.
They're great for commuting. Folding electric bikes are great for taking on short trips between your home and work, or between different parts of town. They're also good for getting around during your daily commute.
They're perfect for recreational use too! Folding electric bikes make great weekend getaways or fun rides with friends. You can use it to move around town quickly, go shopping, or go for a walk.
Conclusion
If you're looking for an eco-friendly way to get around town, then you should consider buying a SAMEBIKE folding electric bike. We have the best folding electric bikes for sale. Not only are they great for commuting, but they're also perfect for leisurely rides on the weekends. SAMEBIKE folding electric bike is perfect for those who want a comfortable ride without having to worry about getting sweaty or overwhelmed by the weight of a traditional bike. It's easy to fold up and store away when not in use.
Comment