Foldable Fat Tire E-bike: The Best Urban Electric Bike For Adults
Sep 29,2022 | SAMEBIKE
The foldable fat tire e-bike, a cross between a mountain bike and an electric bike, enables you to go anywhere in the city without being concerned about getting hurt. So we'll look into what makes this e-bike special in this post.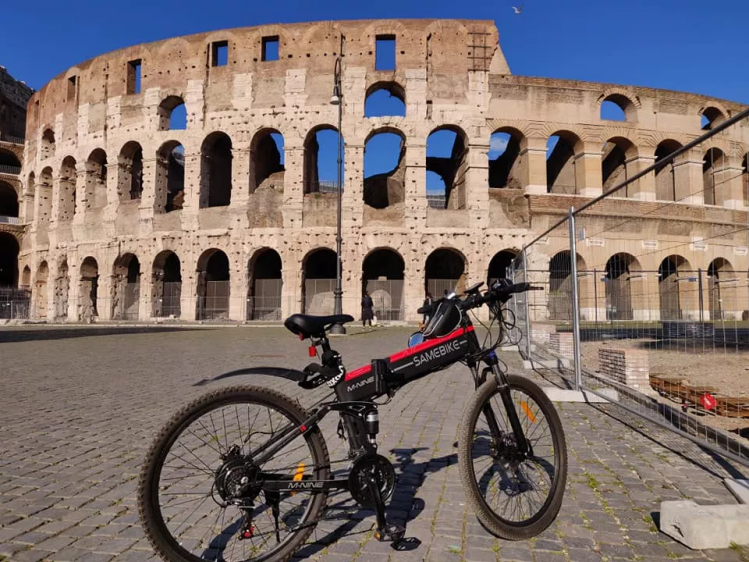 A Foldable Fat Tire E-bike: What Is It?
A folding electric bike with fat tires is known as a fat tire folding e-bike, made for adventure cyclists who wish to ride and discover new terrain without lugging a bulky bike. Equipped with a 18650 car battery, a powerful 500W motor, and a 50Nm torque, it has been optimized by the SAMEBIKE team for a smooth, effortless riding experience even at 20 degrees uphill. In addition, the fat tire folding E-Bike provides a comfortable riding experience and is excellent for commuting.
Perks of this kind of bike
This electric bicycle combines the convenience of a regular bicycle with the mobility to go on any trip. This electric bike is ideal for anyone searching for a simple way to travel across challenging terrain or get around town because it has a variety of speeds and is of high quality. The perks of using a foldable fat tire e-bike include the following:
The fat tire foldable electric bike is cozy. The foldable fat tire e-bike is made with comfort in mind, unlike regular bicycles, which can be uncomfortable if you are carrying a lot of weight. This bike is great for long rides or hikes because it has a wide range of gear and a strong frame.
The foldable fat tire e-bike is adaptable - Besides being comfortable, the fat tire folding e-bike is portable and ready for any adventure. This bike will suit your needs whether you're searching for a simple way to move around town or want to explore new areas.
How do you keep it up?
For travelers who appreciate the rush of taking to the open road, the foldable fat tire e-bike is ideal. This bike is simple to travel and store because of its foldable frame and strong derailleur gears. Your foldable fat tire e-bike needs some maintenance, just like everything mechanical. Here are some pointers to keep your e-bike in good working order:
- After each ride, clean and oil the chain and gears. They will function better and last longer if you do this.
- Regularly inspect the brakes and replace worn-out components, such as the shoes or pads.
- Check the tires for wear or damage, and replace them as necessary.
Conclusion
If you're looking for an urban electric bike that offers a versatile range and is perfect for adults, the SAMEBIKE foldable fat tire e-bike might be just what you're looking for. This e-bike can handle a variety of terrain, making it ideal for commuting or exploring new areas. Its folding design makes it easy to store when not in use. If you are interested, welcome to test riding in our offline store!
Comment