Foldable E-Bike: A New Fashion Trend
Sep 28,2022 | SAMEBIKE
The foldable e-bike has made its debut in the world. This trend means that you can easily fold up and store your ebike in a small area when you are done riding. So it's a practical way to travel with your favorite e-bike.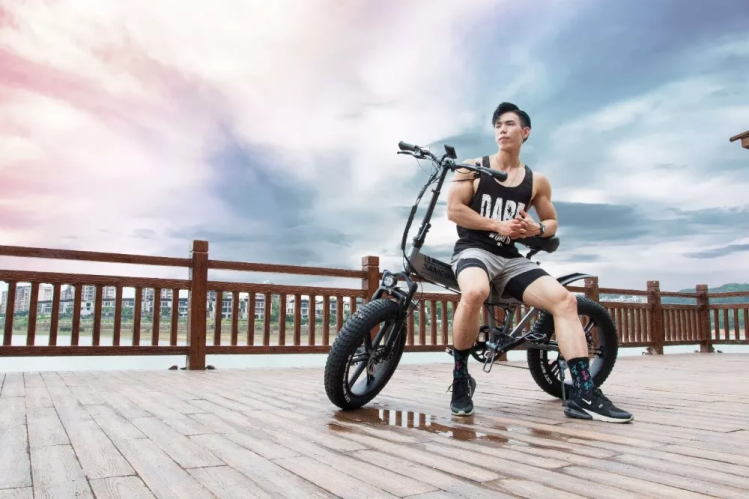 Introduction to the Foldable Electric Bike
Foldable e-bikes are becoming increasingly popular as a new fashion trend. They are easy to transport, fold up and store, making them perfect for on-the-go lifestyles.
A foldable e-bike is an ebike that can be folded up and stored when not in use. They are popular because they are lightweight and portable, making them convenient for transportation. They also have a variety of benefits, including being an efficient mode of transportation and having several health benefits. In addition to being convenient, foldable e-bikes are powerful and efficient. They can reach up to 20 mph speeds, which is faster than most other bikes. Additionally, they are good for commuting because they are small and lightweight so that you can take them with you on your ride.
Benefits of the Foldable Electric Bike
Foldable e-bikes are becoming a popular trend because of the many benefits they offer. Here are just a few:
-They're lightweight, so they're easy to carry.
-They're easy to store.
-They're easy to transport.
-They can be folded up, so they take up little space.
How it Works
The foldable e-bike comprises two parts, the frame, and the motor. The frame is made from metal or carbon fiber and can be folded to fit into a small space. The motor is also small and can be hidden inside the frame. When you want to use the foldable e-bike, you unfold it and attach the motor to the frame. You can take your e-bike anywhere without the need for a bike rack. The electric folding bike will fold up and fit in your trunk, in your closet, and even under your desk.
Conclusion
These ebikes are designed to be easy to transport and versatile, making them perfect for on-the-go commuters or adventurers. Not only are they stylish, but they also offer a more convenient option than traditional bicycles. So if you're looking for an environmentally friendly way to go out for a commute, a foldable e-bike from SAMEBIKE is the way to go!
Comment