First Look: SAMEBIKE XWC05
Dec 04,2022 | SAMEBIKE
In this article, we will take a closer look at the SAMEBIKE XWC05 fat tire electric snowbike. It has great traction and speed on snow and ice, let's see what other features it provides.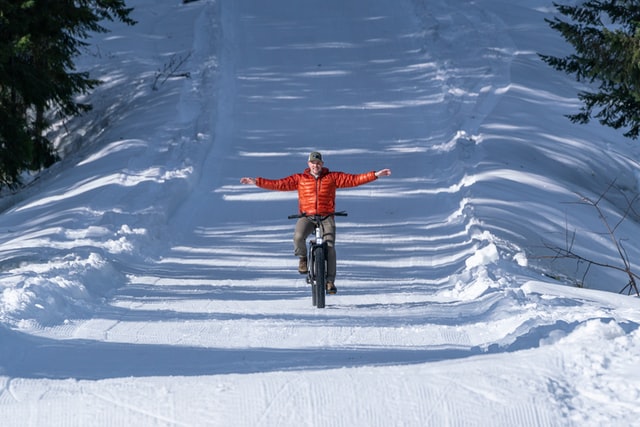 Introduction
The SAMEBIKE XWC05 is a new kind of bike that you can ride without pedaling. It uses an electric motor to power the bike.
The SAMEBIKE XWC05 is different from other electric snowbikes because of its built-in suspension. This feature makes the XWC much more comfortable to ride, even on difficult terrain.
Another difference between the XWC05 and other electric snowbikes is its battery pack. The XWC05 has a larger battery pack that allows it to travel longer distances before needing to be recharged. This makes the XWC05 a better choice for those who want to take their snow bike on longer trips.
Overall, the SAMEBIKE XWC05 is a great choice for those who want an electric bike that is both comfortable and versatile. It is perfect for those who want to explore new trails or commute to work without having to worry about getting tired.
Features of the SAMEBIKE XWC05
1. In mud, sand, and gravel, all-terrain tires offer higher traction and grip.
2. The 750W brushless gear motor, a specially designed high-rotation speed-free motor, will give you a powerful commute.
3. When riding in a variety of situations, the SHIMANO 7-speed gearbox system gives you more options. You can choose any speed that is appropriate for your journey with the pedal auxiliary system.
4. The SAMEBIKE XWC05 is built with durability in mind, and it is designed to withstand the rigors of daily use. It has a strong frame and durable materials that make it resistant to bumps.
Conclusion
The SAMEBIKE XWC05 is a high-end eBike that features an impressive range of specs. With a motor capable of reaching speeds of up to 27 mph, this bike is perfect for anyone looking for a powerful and versatile ride. If you're in the market for an e-bike that will make your daily commute more enjoyable, the SAMEBIKE should be at the top of your list.
Comment