Enhance Your SAMEBIKE Riding Experience with the Best accessories
Aug 04,2023 | SAMEBIKE
Introduction
As a SAMEBIKE owner and enthusiast, I am always looking for ways to enhance my riding experience and make my bike more functional and comfortable. That's when I discovered SAMEBIKE accessories. In this article, I will share my experience with SAMEBIKE accessories, explain why they are essential for any SAMEBIKE owner, and highlight the best accessories to consider.
What are SAMEBIKE Accessories
SAMEBIKE accessories are specially designed products that can enhance the functionality, comfort, and usability of your SAMEBIKE. They include items like bike bags, phone mounts, lights, locks, and more. SAMEBIKE accessories are made with the same high-quality materials and attention to detail as SAMEBIKE bikes, ensuring optimal performance and reliability.
Why Use SAMEBIKE Accessories
Using SAMEBIKE accessories can provide several advantages for SAMEBIKE owners. They can make your riding experience more comfortable, practical, and enjoyable. For example, a bike bag can help you carry your belongings while riding, while a phone mount can allow you to navigate and communicate hands-free. Lights and locks can also enhance your safety and security while riding.
Top SAMEBIKE Accessories to Consider
There are many SAMEBIKE accessories to choose from, but some of the best ones include:
SAMEBIKE bike bags: These are designed to fit perfectly on SAMEBIKE bikes and provide ample storage space for your belongings.
SAMEBIKE phone mount: This allows you to securely mount your phone on your bike for easy navigation and communication.
3. SAMEBIKE lights: These are essential for riding at night or in low-light conditions, ensuring that you are visible to other road users.
4. Same bike lock: This provides an extra layer of security for your bike when parked or stored.
Conclusion
In conclusion, SAMEBIKE accessories are essential for enhancing your riding experience and making your bike more functional and comfortable. By choosing the right accessories for your needs and maintaining them properly, you can enjoy hassle-free and enjoyable rides for years to come. I highly recommend SAMEBIKE accessories to any SAMEBIKE owner looking to take their riding experience to the next level.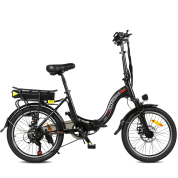 Comment