Electric Bikes: Everything You Need To Know
Nov 07,2022 | SAMEBIKE
Electric bikes are a great new trend in the bike market. They have become more and more popular lately because they are so convenient to use and offer an easy way to help people commute fastly. In this article, we're going to talk about how electric bikes work and how to get electric bikes for sale from SAMEBIKE.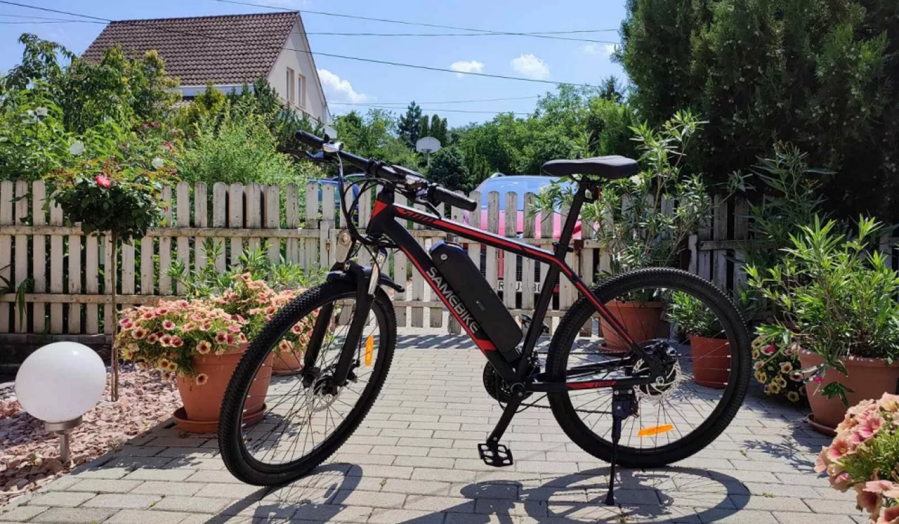 How do they work?
Electric bikes, also known as e-bikes, are bicycles with integrated electric motors that can be used for propulsion. E-bikes can be operated like a regular bicycles without electricity, but the motor provides assistance when pedaling, making it easier to ride uphill or against the wind.
The battery is the key component of an e-bike, as it powers the motor. Most batteries are lithium-ion (Li-ion) types, which offer a good balance of weight, performance, and lifespan. The capacity of Li-ion batteries is measured in watt-hours (Wh), and the range of an e-bike is usually given in miles or kilometers (km).
To prolong the life of your battery and get the most out of it, avoid leaving it discharged for long periods of time and try to keep it above 20% charge when not in use. When storing your e-bike for extended periods, it's best to keep the battery charged at 50%.
A great reason to choose an electric bike is that they're simply more fun to ride! You can zip around town or down trails with ease, and feel the wind in your hair as you go. Electric bikes also make it easy to get up hills, so you can explore more of your surroundings.
Why choose SAMEBIKE
SAMEBIKE is a great choice for those looking for an electric bike. Here are some reasons why:
-SAMEBIKE offers a variety of models to choose from, so you can find the perfect fit for your needs.
-The bikes are made with high-quality materials and components, so you can be confident in their performance.
-The team is passionate about providing excellent customer service, so you can always expect a positive experience.
-The company offers competitive pricing, so you can get great value for your money.
Conclusion
Electric bikes are a great way to get around, whether you're commuting to work or just getting out for a leisurely ride. They're convenient, they don't require any special licensing or insurance. If you're thinking about making the switch to an electric bike, this guide will give you everything you need to know in order to make an informed decision.
Comment