Does the City E-bike Work for You?
Sep 29,2022 | SAMEBIKE
For those who enjoy cycling, city e-bikes can be a great option. This blog discusses the characteristics of these bikes as well as safe riding techniques. If you are interested, this blog is for your taste.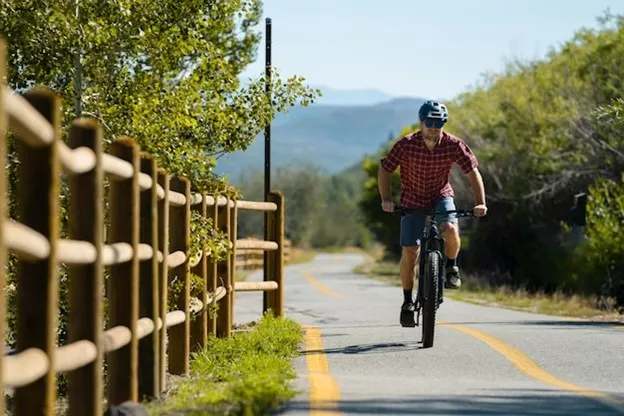 What is the City E-bike?
A form of bicycle that is powered by electricity is the city e-bike. This implies that the bike can go faster because pedaling is not necessary. Because it is handier than traditional bikes and more environmentally benign than gas-powered cars, the city e-bike is growing in popularity. The city e-bikes also require less effort to ride, making it simpler.
Perks of City E-bike
Here are a few benefits of electric road bikes that you might find appealing:
-City e-bikes emit little noise and very little to no pollution, which makes them perfect for urban environments.
-Effective ride: Compared to a standard bike, a city e-bike is significantly more efficient, allowing you to travel farther with less effort.
-Adaptable: A city e-bike can be utilized for commuting, exercise, and leisure activities.
-No Gasoline: The main benefit of city e-bikes is that they are fuel-free. This can be excellent for people who want to go quicker while minimizing their influence on the environment.
The Safest Way to Ride An E-bike in the City
When newbies want to ride city e-bikes, they must follow the following steps to ride them safely and efficiently.
Check the Battery: As city e-bikes run on battery, you must check the bike's battery before riding. You must charge them before boarding the ride if it is not sufficiently charged.
Check Tire Pressure: To ensure a pleasant ride, it is important to check the tire pressure before starting the bike.
Get Used To Riding An E-Bike First in Low Gear: Try to ride an e-bike in low gear because it is slower and simpler to steer. The pedals become harder as you raise the number of gears, making it challenging to ride the bikes slowly.
Maintain a Safe Distance: It's always a good idea for e-bike riders to keep a safe distance from other vehicles to prevent accidents, especially when riding in urban areas. This is significant since it will speed up reaction time if you ride the quicker electric bikes.
Conclusion
If that is the case, feel free to test-ride SAMEBIKE. Electric bikes are the main emphasis of SAMEBIKE, where you may pick the best model for your requirements!
Comment