City E-Bike-Change Your Life
Dec 04,2022 | SAMEBIKE
The e-bike industry is becoming a booming market. Whether you're a professional rider or just a casual person interested in using an e-bike, there are a few things that you should know before getting started. Check out this informative blog article to learn more about city e-bikes and how they can change your life!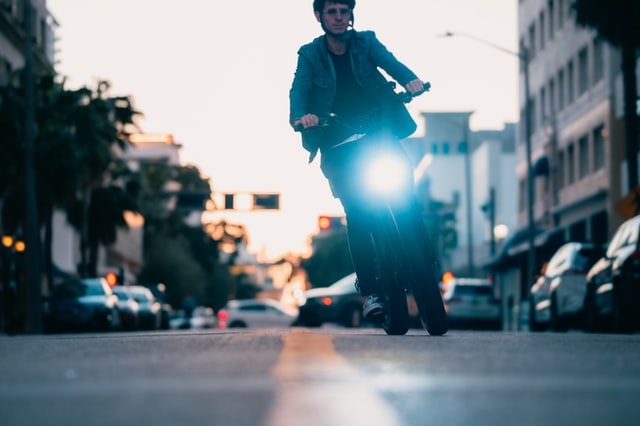 What is a city e-bike?
City e-bikes are a new type of electric bike that is becoming more and more popular. These ebikes have several features that make them great for commuting, including an easy-to-use motor and comfortable, durable design. They also have several safety features, including an LCD and a damping system.
What are the benefits of a city e-bike?
1. They're environmentally friendly. City e-bikes are environmentally friendly because they don't require you to use any fuel. Instead, they rely on electricity from the battery to power them. This means that they generate little or no pollution, which is great news for the environment.
2. They're easier to ride. City e-bikes are much easier to ride than traditional bicycles because they have motors that help you to get up hills and navigate difficult terrain. This makes them great for people who have difficulty riding traditional bicycles or those who want an easier option when traveling in urban areas.
3. They can reduce traffic congestion. With a city e-bike, you can easily commute without worrying about traffic jams.
4. They save on commutes. You can avoid traffic jams by riding a city e-bike instead of a regular car.
How does it work?
Traditional bikes use pedals to move the bike forwards or backward. With an e-bike, all you need to do is ride. The motor inside the ebike powers the wheels and helps you move forward or backward. You also don't need to worry about pedaling – e-bikes are all pedal-assist.
Conclusion
It's no secret that the city can get very busy. City e-bikes can reduce commute time and bring more time to enjoy life. SAMEBIKE has been researching the production of innovative e-bikes since its establishment, there are a wide variety of options, if you are considering buying a city e-bike, you can check out SAMEBIKE's website to learn more.
Comment