City E-Bike-A New Trend You Should Know
Dec 04,2022 | SAMEBIKE
Electric bikes are becoming a more popular form of transportation with their speed, convenience, and low cost. With the rise of these bikes, this article will give you an overview of what city e-bikes are and what they can offer to you as a rider.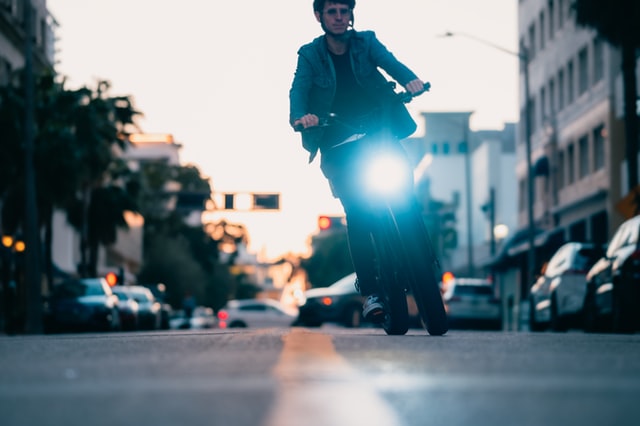 What is a city e-bike?
A city e-bike is a pedal-assist bike that is designed for use in urban areas. They are typically smaller and lighter than traditional bikes, making them easier to tote around on the streets. They also have motors that help them to reach speeds of up to 30 mph, making them a great option for commuting.
What city e-bikes can offer to riders?
City e-bikes are a great way for people to get exercise and help reduce air pollution. They also help promote physical activity and can be a great way for people to get around town without having to use public transportation. Traffic congestion can be a major problem in cities and e-bikes can help reduce the amount of time people spend stuck in traffic. Finally, e-bikes are often considered to be environmentally friendly because they don't require gasoline or other forms of energy to operate.
Where to buy a city e-bike?
SAMEBIKE's city e-bikes are equipped with 350W/500W brushless motors and 48V 10A onboard batteries, which have very good performance. An LCD is installed on the electric vehicle, which is convenient for you to check the riding data indicators. The battery life of electric vehicles is very powerful due to the use of high-performance car batteries, and a full charge can support you to achieve a distance of up to 30-60 miles. Our electric bikes still have pedals to help you move forward, but with less fatigue. Committed to this industry for more than ten years, SAMEBIKE has a lot of electric vehicle options. If you need it, you can contact SAMEBIKE to order.
Conclusion
City e-bikes are a new trend that you should know about. City e-bikes can bring many advantages. They make your travel, city traffic, and environment better.
Comment