Best Electric Road Bike For City Traveling
Nov 07,2022 | SAMEBIKE
If you are looking for a quality
electric road bike
for everyday travel, you are in the right place!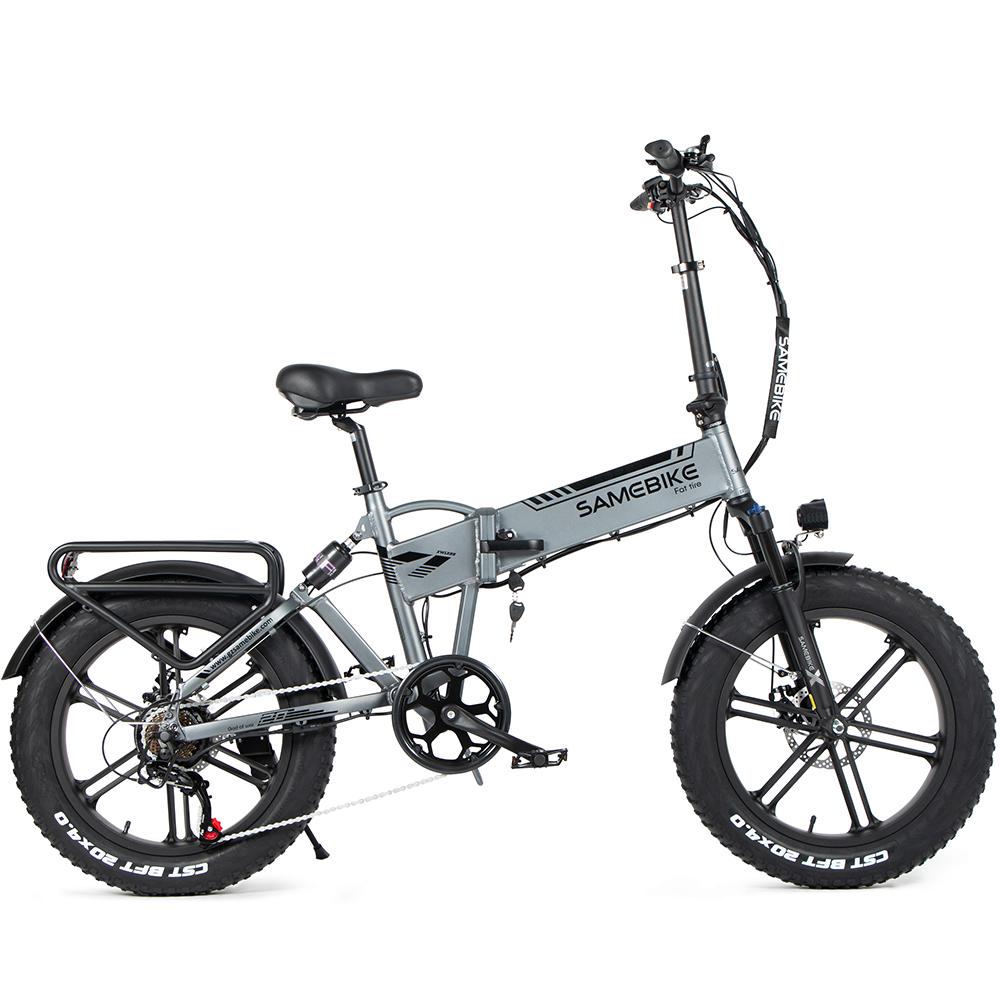 What is an Electric Road Bike?
Electric Road bikes are perfect for city traveling. Not only are they more environmentally friendly than gas cars, but they also have more torque and power to help you get up those hills. Plus, they're much easier to park. If you're looking for the best electric bike for city travel, our top pick is the SAMEBIKE electric road bike. It has a powerful battery, great range, and is easy to ride.
Benefits of an Electric Road Bike
Electric road bikes offer a number of benefits that can make them a great choice for city travelers. They provide an environmentally friendly alternative to gasoline-powered vehicles.
One of the biggest benefits of electric road bikes is electric bikes are often much faster than traditional bicycles. This makes them great choices for city travel. If you're looking for an efficient way to get around town, an electric road bike is a perfect option.
Another big benefit of electric road bikes is their environmental impact. Gasoliroadne-powered vehicles produce a lot of pollution, and electric bikes are a much cleaner alternative. They also have significantly lower emissions than traditional motorcycles and cars.
How to Buy an Electric Road Bike
When you're shopping for your first road bike, it can be a little daunting. There are so many different types, sizes, and brands to choose from. So how do you know which one is right for you? Here are some tips on how to buy a road bike.
1. Decide what type of riding you want to do
There are three main types of riding that an electric road bike can be used racing, commuting, or recreational. Racing ebikes are designed for fast speeds and require a lot of power. Commuting electric bikes are built for endurance and are often lighter and have more comfortable seats. Recreational electric bikes are perfect for long rides around the city or countryside.
2. Decide your budget
The most important decision when buying a new ebike is budget. You don't need the latest and greatest model to get started; any decent-quality bike will do the job. However, if you have extra money to spend, then go ahead and invest in something nicer.
3. Determine your size
The next step is to determine your road electric bike size. Road electric bikes come in all different shapes and sizes, so it's important that you find one that fits you well before making a purchase.
How to buy a road electric bike at SAMEBIKE
If you're looking for a bike that can take you on city streets and into the suburbs, there's no better choice than a road electric bike. These electric bikes are perfect for short commutes or travel, and they're also great for cruising around town.
There are a few things to keep in mind when shopping for an electric road bike. First, make sure the frame is sturdy and well-built. Road electric bikes tend to be heavier than traditional bicycles, so you'll want something that can handle the weight.
Another thing to consider is the battery life. Most road electric bikes come with batteries that range in capacity from 24 to 36 volts, so be sure to find one that has enough power for your needs. And finally, make sure the ebike has good brakes and gears. A good quality bike will have both hydraulic disc brakes and gear shifters, which will make it easy to take cornering and stop smoothly.
First, click the samebike purchase page, enter: "Road electric bike," then select the style and type you prefer, keeping in mind price and preferences. Finally, on the corresponding page, enter your information, including your address and phone number, and pay for your order. Electric bikes will be available soon.
Comment