Around Travel on an Electric Mountain Bike
Sep 29,2022 | SAMEBIKE
The popularity of electric mountain bikes has caused a shift in how people ride. The electric mountain bike offers a quick, comfortable, practical, and environmentally sustainable ride. SAMEBIKE offers various kinds of electric mountain bikes for sale. This article aims to make a brief introduction to them.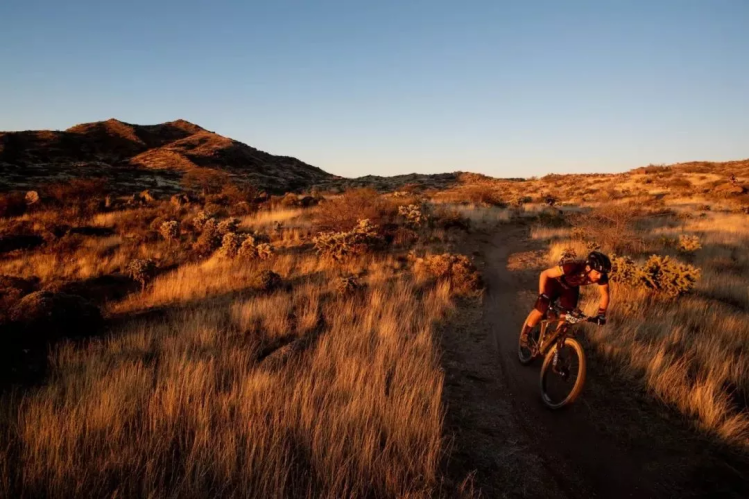 Introduction to the electric mountain bike
A type of bike with an electric motor is known as an electric mountain bike. The frame and the motor are the two components that make them up. A motor and battery are often built into the bike's frame, and the motor helps you move the bike. They can be utilized for a variety of activities, including commuting, fun rides, discovering new places, and more.
Electric mountain bikes might benefit greatly from riders who desire to discover new locations. They are lighter than conventional mountain bikes, making them simpler to travel and carry. Additionally, they include engines that make it simpler to travel over long distances and assist you in climbing hills.
Attractions of the Electric Mountain Bike
An electric mountain bike's primary attraction is that it is a lot of fun to ride. They allow you to travel the world in a way that would be impossible on a standard bike and offer you a tremendous feeling of power and speed as you zoom through the trails. With an electric mountain bike, you can travel the entire distance at full speed without having to wait around for the trail to clear or contend with the wind on your standard bike.
The fact that electric mountain bikes are so effective is another fantastic advantage. Since you can travel farther on an electric bike with less effort than on a traditional bike, you may find the journey to be much more enjoyable. Because they have larger tires that can handle both pavement and dirt paths, electric mountain bikes, for instance, are significantly faster than conventional mountain bikes. They can also be pedaled at great speeds, making them ideal for racing or traveling quickly over large distances.
How to ride Electric Mountain Bike safely and comfortably
Following a few safety guidelines when riding your electric mountain bike outside is crucial to protect yourself. Here are some pointers to keep you protected when riding:
-Equip a helmet at all times! One of the most crucial safety measures you can take is to do this. For instance, a helmet will save your head from harm if you fall off your bicycle and will quiet it down while you're riding.
-Always keep plenty of extra batteries and chargers on hand. You must check the bike's battery before riding since electric bikes are battery-powered. If it isn't sufficiently charged, you should either prepare some backup batteries or charge them before the voyage.
-Maintain a Safe Distance. To prevent any accidents, it is always important for e-bike users to keep a safe distance from other neighboring vehicles, especially when riding in urban areas. This is significant since it will speed up reaction time if you ride the quicker electric bikes.
Conclusion
An electric mountain bike is a terrific way to travel the area you're in on your terms. With these bikes, adults of all ages and skill levels may enjoy the speed without the inconvenience and weight of traditional mountain bikes. So make sure to check out the electric mountain bikes from SAMEBIKE right away if you're ready to start traveling the globe on two wheels.
Comment