Are Electric Mountain Bikes The Right Choice For You?
Dec 04,2022 | SAMEBIKE
Electric mountain bikes are quickly becoming one of the most well-liked choices available to people who enjoy mountain biking. Not only are they better for the environment, but they also enable individuals to lead lifestyles that are both more enjoyable and better for their health. You will gain an understanding of the electric mountain bikes for sale by reading this article.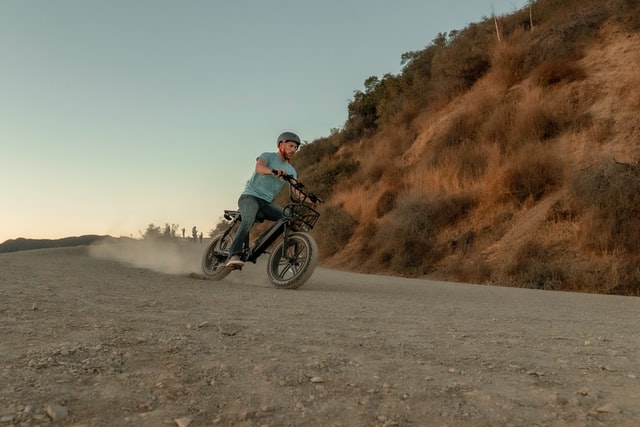 Introduction to electric mountain bikes
Electric mountain bikes are a great option for those who want an environmentally friendly and efficient way to get around. They're also a great choice for anyone who wants to work out or explore new trails. They can take you to locations that you would never be able to ride on a standard mountain bike, and they can also provide an enjoyable experience for the entire family.
An electric mountain bike is an excellent choice for those seeking a method of transportation that is kind to the environment and also facilitates communication. Not only do they produce fewer greenhouse gas emissions than automobiles, but they also use significantly less fuel. This indicates that you will be able to travel further and faster with a reduced amount of work.
Benefits of electric mountain bikes
There are a lot of benefits to electric mountain bikes, including the following:
1) They're environmentally friendly – Unlike traditional gas-powered bikes, which rely on fossil fuels, electric mountain bikes use electricity to power themselves. This means that they have minimal impact on the environment.
2) They're versatile – Electric mountain bikes are great for exercising and exploring new trails. They can be ridden on flat ground or up hills, making them perfect for all sorts of riders.
3) They're comfortable – Electric mountain bikes are generally much more comfortable than traditional bicycles. This is thanks to their smooth acceleration and smooth braking.
4) They're durable – Electric mountain bikes are built to be strong and withstand the tests of time. This means that they will last longer than traditional bicycles, often with parts that have a lifetime warranty.
Conclusion
After reading this article, you may have decided that an electric mountain bike is a perfect choice for you. They are environmentally friendly and provide a high level of performance. If you're interested in trying out an electric mountain bike for yourself, be sure to check out the website of SAMEBIKE and find the perfect fit for your needs.
Comment