A Guide To The Best Electric Mountain Bike For Your Next Adventure
Dec 01,2022 | SAMEBIKE
This is where the best electric mountain bikes come in! These ebikes are fast enough to be able to deal with steep hills, long distances, and tough terrains, but they're easier for those new to riding.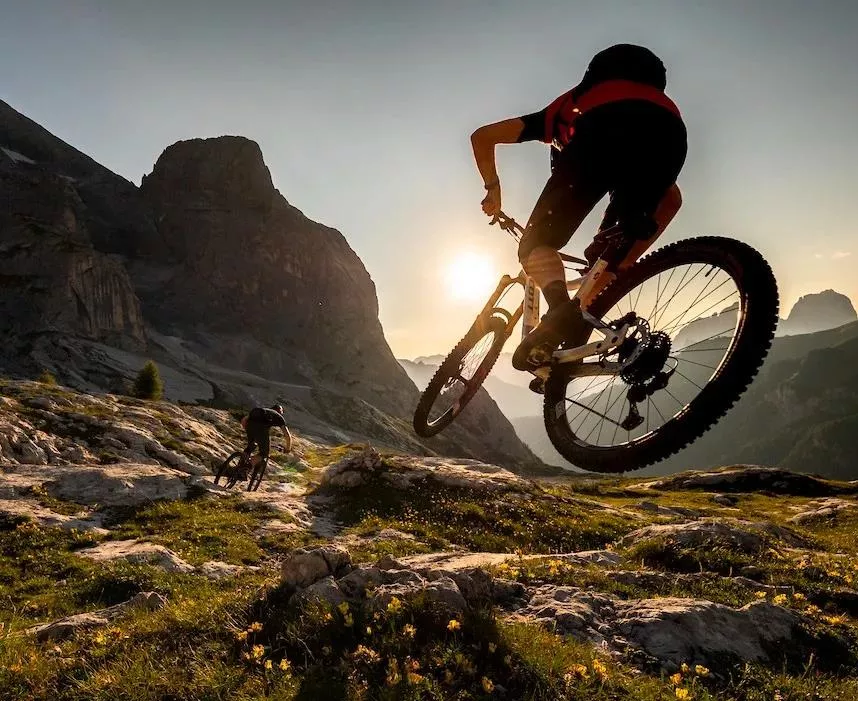 What makes an Electric Mountain Bike different?
An electric mountain bike is different than a standard mountain bike in many ways. They have more power, range, and speed than traditional mountain bikes. They are also much easier to ride since they don't require pedaling. Most of them use lithium-ion batteries, which make them lightweight and easy to ride. Some electric mountain bikes even have suspension systems, making them great for off-road adventures.
There are many different types of electric mountain bikes on the market, so it can be tough to decide which one is the best for you. Here are some things to consider when shopping for the best electric mountain bike:
Range: The range of an electric mountain bike is important because you will likely be using it to get around town or up hills. You don't want an ebike that has a low range since you will not be able to use it for long distances.
Power: Electric mountain bikes generally have more power than traditional mountain bikes. This means that they are easier to ride and can go further before needing to recharge.
Speed: Electric mountain bikes are faster than traditional mountain bikes and can travel at higher speeds. This makes them great for commuting or riding on trails that would be too difficult on a regular bike.
Ease of Use: An electric mountain bike should be easy to use, especially if you are new to biking. It should have features like motor inhibitors that help reduce the amount of effort needed to pedal.
Why a SAMEBIKE Electric Mountain Bike is suitable for your adventure?
There are plenty of good reasons to buy a SAMEBIKE electric mountain bike, even if you've never ridden one before. Here are three compelling reasons to take the plunge:
1. They're Fun
The SAMEBIKE electric mountain bikes are tons of fun. They're the perfect way to get out and explore new trails without having to worry about getting tired.
2. They're Eco-Friendly
The SAMEBIKE electric mountain bikes are a great way to reduce your carbon footprint. Not only do they produce zero emissions, but they also require very little maintenance – just a wipe-down from time to time is all you need!
3. They're Powerful
The best features of a SAMEBIKE electric mountain bikes are its range and power. You can enjoy a longer trip as the electric mountain bike takes you up to 30~60 miles on a single charge, which is enough to take you anywhere in the local area. Additionally, many models come equipped with powerful motors that allow them to reach 40km/h with ease on flat terrain, making them perfect for running long trails or covering large distances quickly.
Conclusion
Congratulations on your upcoming adventure! Whether you're planning a long-distance mountain biking trip or just looking to explore some new trails around your neighborhood, a SAMEBIKE electric mountain bike can be the perfect tool for the job. Thanks for reading and we hope that this guide has helped you make a decision about which bike is best for your next adventure!
Comment