A Brief Guide To Folding Electric Mountain Bikes
Dec 04,2022 | SAMEBIKE
Want to know all the details about the folding electric mountain bike? The latest trend in outdoor riding, these ebikes are portable and ideal for a range of terrains. Read this article to learn more!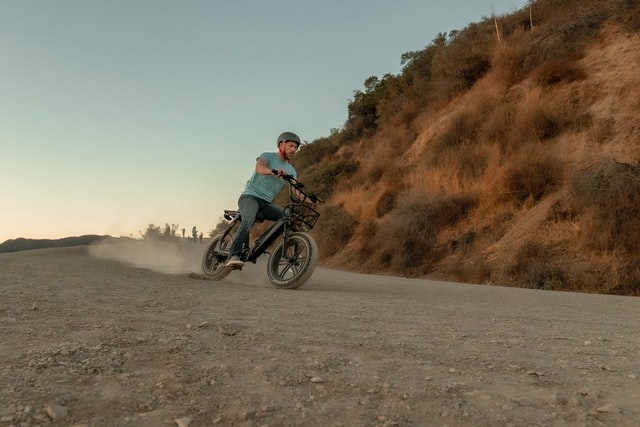 What are folding electric mountain bikes?
A folding electric mountain bike is a compact bike that can be folded up and carried with you in the trunk of your car. Electric mountain bike employs electric propulsion to help riders climb hills and travel farther more quickly. These e-bikes are excellent for long rides, amazing adventures, and commuting.
Safety on the folding electric mountain bike
Electric mountain bikes are perfect for commuting, touring, and exploring large trails. They're versatile and convenient, but they can also be dangerous if you don't take the proper precautions when riding them. Here are some basic tips for safety on a folded electric mountain bike:
-First and foremost, make sure you have read the instructions that come with your ebike. This will help familiarize you with the basic controls and how to get started.
-Always wear a helmet when riding an electric mountain bike. This will protect you from head injuries in the event of a crash.
-When braking, use both the front and back brakes if possible. This will help prevent skidding.
Things to consider buying a folding electric mountain bike
Select the appropriate electric mountain bike. Electric mountain bikes come in a variety of designs, each with unique features. Some are more effective on flat terrain, while others work better on steep hills. So it's crucial to select the appropriate kind for your requirements.
Keep Your Riding Style in Mind. You must decide on the type of riding you will perform the most frequently before selecting an electric mountain bike.
You must install it yourself by the instructions. You can always get in touch with SAMEBIKE if any installation-related issues come up.
Conclusion
Purchasing an electric mountain bike has become a more widespread practice. However, it's crucial to conduct your homework before making a purchase. Consider your riding abilities and experience as well as the type of terrain you will be riding on. When you have a firm grasp of the fundamentals, it's time to go shopping!
Comment