750W Fat Tire Electric Bikes: What To Know
Dec 04,2022 | SAMEBIKE
When it comes to bicycling, one of the most significant components is the ebike's tires. The higher the quality of your tires and the longer they can withstand wear, the smoother your ride will be. The brand-new 750W fat tires electric bikes will be the primary topic of discussion in this blog article. In this post, we are going to talk about what 750W fat tire electric bikes are, and the benefits of those e-bikes.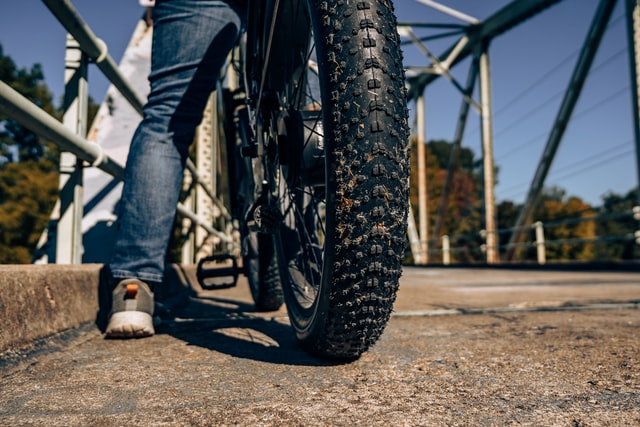 What 750W fat tire electric bikes are?
The fat tire electric bike is a novel type of ebike with a 750W brushless motor that dispenses with the need for riders to pedal. Instead of using gas to power the bike, you power it with an electric motor. Traditional bicycles, on which you move forward by pedaling, are not the same as this. You may ride and enjoy the ride on the fat tire electric bike without having to worry about how to work the pedals because the ebike does all of the work for you. People that are attempting to reduce their reliance on oil and gas could see a significant benefit from this development.
The advantages of riding a 750W fat tire electric bike
The 750W fat tire electric bike is a novel and forward-thinking mode of transportation in today's world. It not only has the benefits of an electric bike, but it also has the benefits of a standard bike as well. This is a very desirable combination. Mountain electric bike is an example. Because of its big tires, the fat tire electric bike is a highly stable ebike to ride on, which makes it ideal for individuals who are new to riding electric bikes or who do not feel as confident riding their conventional bikes.
The fat tire electric bike offered by SAMEBIKE is equipped with several additional features that make it an appealing option. For instance, it is equipped with a system that can absorb shock. You can ride the samebike without any concerns, no matter where you go! A four-bar system combined with a suspension fork and a solid four-inch-wide fat tire can absorb even the roughest terrain and provide you with a degree of ride comfort. In addition to this, the battery pack enables a significantly longer runtime in comparison to comparable electric bikes.
How does it work?
There's a solid reason why electric bikes are all the rage right now. They are entertaining, useful, and simple to operate. But how exactly do they function? The motor of an electric bike is assisted in its operation by a battery that has a significant range. This contributes to the ebike becoming easier to ride and more efficient overall. You may either charge the battery by plugging it into a conventional outlet or by using a battery pack that is attached to the ebike. Both options are available to you. In addition, they come outfitted with a backlit LCD that makes it simple to examine essential ride metrics.
Conclusion
750W fat tire electric bike has the potential to revolutionize how people travel, exercise, and discover their surroundings. If you are interested, SAMEBIKE can supply you with a wide variety of electric bikes, which enable individuals to lead lives that are both more enjoyable and more beneficial to their bodies.
Comment