500W Foldable E-Bike From Samebike Gets The Bike Revolution
Nov 07,2022 | SAMEBIKE
Electric bikes are becoming more and more popular these days, most of them have a stylish look and plenty of speed. However,
SAMEBIKE
has created a folding electric bike that brings about the cycling revolution. Come and see,
SAMEBIKE
could meet all your needs.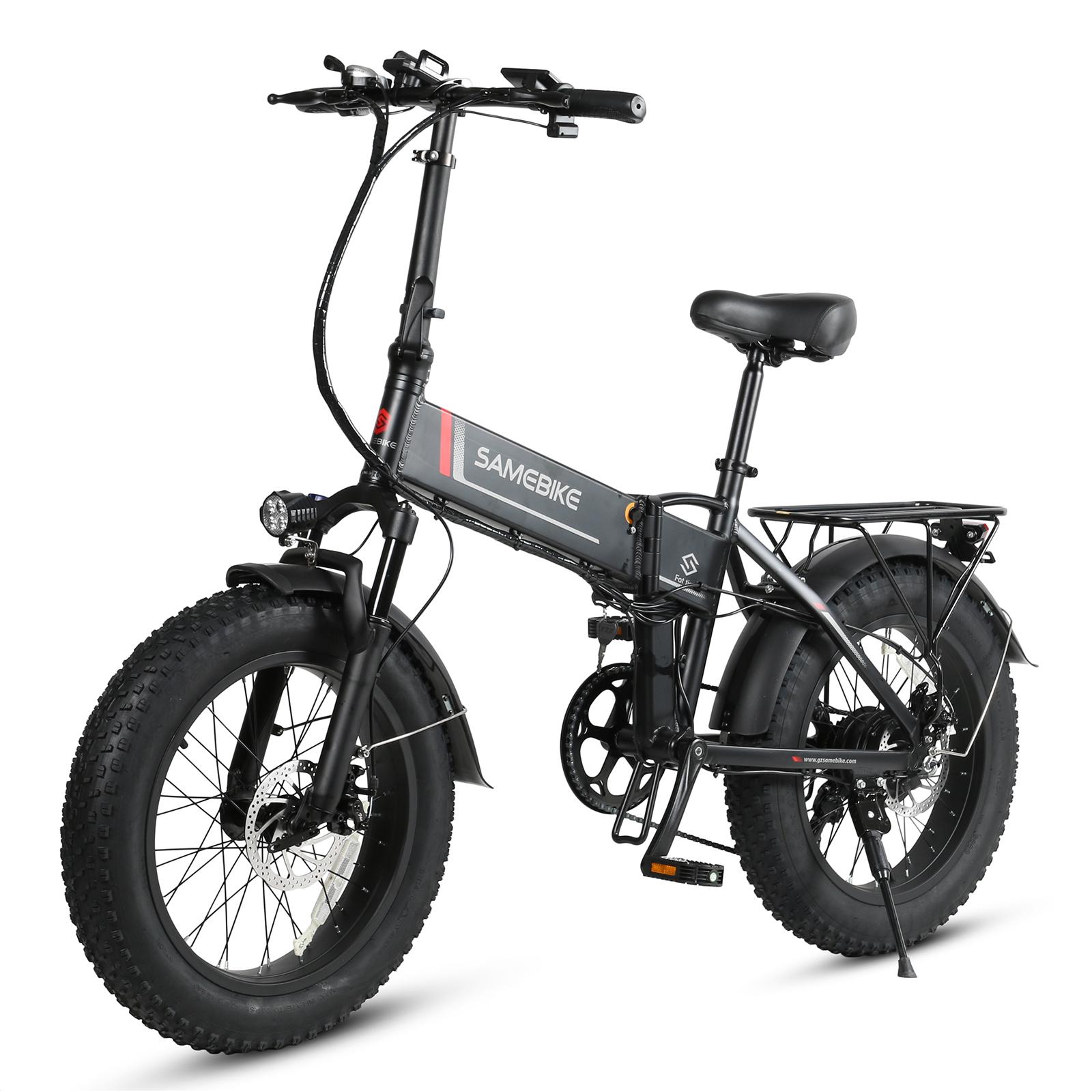 How a folding electric bike might benefit you
If you're looking for an environmentally-friendly way to get around, a folding electric bike might be the perfect option for you. Folding electric bikes are made out of lightweight materials and can be easily carried around. They're also great for short trips or when you don't have enough room to store a regular electric bike.
If you're interested in buying a folding electric bike, be sure to check out the SAMEBIKE website. This company offers a variety of different folding electric bikes, including 500W folding electric bikes, 20-inch electric bikes, and 350w folding electric bikes. They are all designed to fit a variety of needs and budgets.
If you're looking for a convenient, affordable way to get around town, a folding electric bike might be the perfect option for you. Be sure to check out the samebike website to see what models they have available and find one that fits your needs perfectly.
What type of ebike is best for you?
If you're looking for an electric bike that folds up for easy transport, the 500W folding electric bike from SAMEBIKE is a great option. It has all the features of a regular e-bike and is even faster than a regular e-bike, but it's compact enough to fit in a bag or trunk. You can even take it on the bus or train! And because it's foldable, it's easy to store when you're not using it.
Advantages of a SAMEBIKE 500W Folding Electric Bike
There are many advantages to owning a folding bike. Here are some of the key pros and cons:
Advantages:
-Portability – 500W Folding Electric Bikes are great for on-the-go transportation because they can be folded up and taken with you wherever you go.
-Ease of storage – Many folding bikes have small frames that can be easily stored in a closet or garage.
-Speed-With 500 watts of electricity, 500W Folding Electric Bikes have enough power to go faster than a regular bike.
Conclusion
The 500W foldable e-bike from Samebike is definitely a game-changer when it comes to transportation options. Not only does this e-bike offer an incredibly smooth and efficient ride, but it's also very easy to transport and store. This makes it the perfect choice for anyone who wants to take their bike with them wherever they go.
Comment