5 Reasons Why We Think The SAMEBIKE CITYMAN EBike Is The Best City E-Bike
Dec 01,2022 | SAMEBIKE
In this article, we're going to break down five of the top reasons why the SAMEBIKE CITYMAN EBike is the best city ebike for you. If you would like to learn more about this new product and how it may be able to help you, keep reading!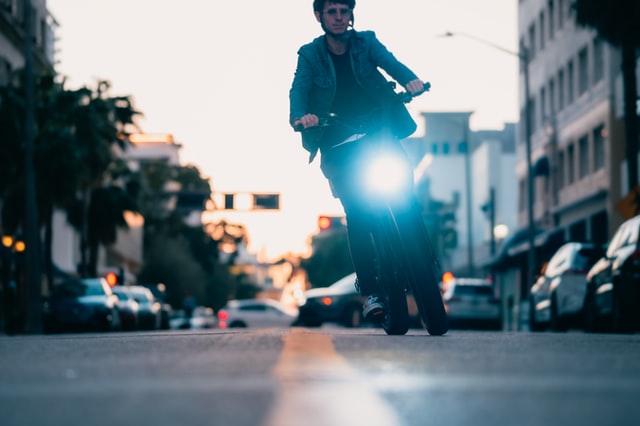 1. Designed for Urban Life
The SAMEBIKE CITYMAN E-Bike is the perfect city ebike. It's designed with urban life in mind, and it's perfect for getting around town. This ebike is made for people who live in cities. It's lightweight and easy to ride, so you can get around quickly and easily. Plus, it has a lot of features that make it perfect for city life. For example, the ebike has a Shimano 7-speed gear system. This means that you can easily change gears, so you can find the right speed for your needs.
2. Grips and Wheels Made From High-Quality Materials
First and foremost, it's made from high-quality tires that will provide plenty of traction in any condition. Next, the ebike has adjustable grips and wheels that make it easy to customize your ride to fit your needs. Finally, the SAMEBIKE CITYMAN E-Bike comes with a comfortable saddle and sturdy frame that will last for years.
3. Super Responsive Braking, Pedal Assist and Throttle Modes
The SAMEBIKE CITYMAN E-Bike is a great city ebike because it offers super responsive braking, pedal assist, and throttle modes. This makes it easy to ride in any situation, whether you're on the road or on a sidewalk. Plus, the ebike's durable frame and suspension make it comfortable to ride even on rougher roads.
4. Powerful Motor and Long-Ride Battery
Adopt high-performance 18650 vehicle battery cells for a 40% greater riding range and a reliable, powerful 36v 10.4Ah output. You can always take a longer trip that lasts between 40 and 80 kilometers on a single charge. CPIC provides worldwide insurance, with overcharge and power-off protection.
5. Safety Features
The SAMEBIKE CITYMAN E-Bike also comes with a variety of safety features that make it a safe choice for use in urban environments. These features include headlights and taillights. These safety features help keep you safe while you are cycling in traffic or on busy streets. It is equipped with an LCD screen, which can keep track of your speed, pedal assist level, and battery. Located on the handlebars of your folding e-bike this is easily viewable.
Conclusion
The SAMEBIKE CITYMAN E-Bike is the perfect city ebike. It's equipped with a powerful motor that allows you to cover a lot of ground quickly and easily, making it the ideal choice for navigating through congested cities. The SAMEBIKE ebike also features a durable frame that can handle all the bumps and potholes on your way, making it a great option if you're looking for an affordable and reliable mode of transportation.
Comment