5 Motives To Include A Folding E-Bike In Your Travel
Sep 29,2022 | SAMEBIKE
Whether or whether an electric bike would be useful on your vacation is a constant concern regardless of the type of travel you conduct. This blog post discusses the advantages of using foldable e-bikes for various travel scenarios, including commuting to work, going on a bike-friendly vacation, and exploring more isolated areas.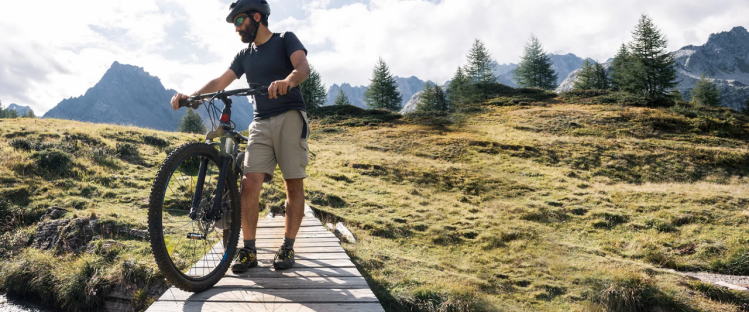 What is an electric bike that folds up?
An electric bike that can be folded up and moved in a compact space is called a foldable electric bike. They are ideal for travel because they are portable and light.
Five Arguments for Including a Folding Electric Bike in Your Travel
Due to their environmental friendliness, electric bikes are excellent transportation.
They are quite cost-effective, giving them an excellent choice for tourists on a tight budget.
Because they can be folded up and stored away when not in use, they are ideal for people with little room.
For travelers who wish to discover new places without contending with traffic, folding electric bikes are a fantastic option.
They are also a fantastic choice for long-distance rides because they may offer a wonderful cycling experience.
What is it useful for?
A foldable e-bike is a fantastic solution for anyone seeking a simple way to travel around town. This bicycle can be used for exercise, transportation, and fun. The foldable e-bike is most frequently used for the following purposes:
-Transportation: Using the folding e-bike to get to work or school is a breeze. It is convenient to transport because it can be folded up and kept in a tiny area.
-Recreation: The foldable e-bike is a fantastic choice for outdoor pursuits, including running, biking, and hiking. It is a fantastic option for all riders because it is adaptable and can be utilized in different settings.
Conclusion
Why not include a folding electric bike to your list of items to bring if you want to up the ante on your trip experience? These bikes may not only let you travel a great deal of distance swiftly and easily, but they are also environmentally friendly and simple to store when not in use. So don't overlook folding electric bikes from SAMEBIKE if you're searching for a fun, innovative way to travel the globe.
Comment