350w Electric Bike Is A Fun Riding
Sep 29,2022 | SAMEBIKE
Riding an electric bike is a thrilling experience for those who love the outdoors. This bike is great for riding on rugged terrain and can go up to 30 Km per hour. The 350w electric bike is an environmentally friendly alternative you can use as your main mode of transportation.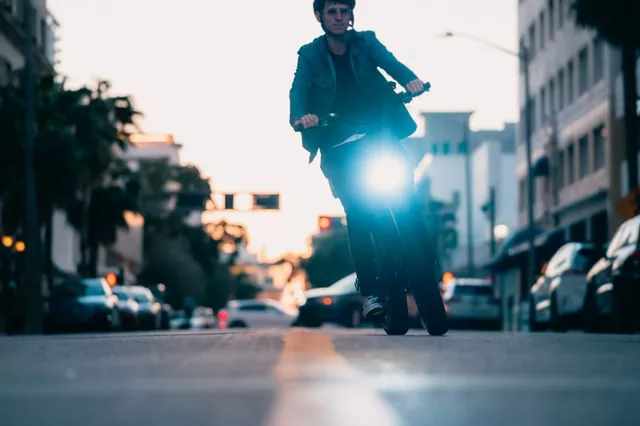 Why Are 350w Electric Bikes Great For Cycling?
One of the great benefits of 350w electric bikes is that they can be used in almost any terrain. They are perfect for cycling through city streets and along hills, but they can also be used for cycling on flat surfaces or trails.
Another great benefit of electric bikes is that they are much faster than traditional bikes as the electric bike has a permanent magnet synchronous high-speed motor with a brushless power system. This motor provides power to the wheels so you can ride at a faster speed. The motor also helps make the bike more stable when riding on rough trails.
Top 5 Features of a 350w Electric Bike
High-speed Motor - A 350w electric bike is a great option for anyone looking for a fun riding experience. This bike features a powerful motor that makes it easy to ride.
Adjustable Seat - The adjustable seat on this bike makes it easy to find the perfect position for you. You can adjust the seat to make it comfortable for your height.
LCD Display - With the help of this LCD screen's ideal placement, you can turn the bike on or off and monitor your speed, pedal assist level, and battery. This easily readable location is on the handlebars of your foldable electric bike.
Car Grade Battery - You may always take a longer, safer trip that covers up to 30–60 miles on a single charge with a 18650 high-performance Car Grade battery, globally insured by CPIC, 48v 10.4A reliable and strong output. Take an easy, comfortable, and dependable journey to experience your city.
Alloy frame - The alloy frame on this bike is strong and durable, making it a great choice for anyone looking for an electric bike that will last longer than most others on the market.
Conclusion
If you're the type of person who loves spending time outdoors, then a 350w electric bike from SAMEBIKE might be the perfect choice for you. Not only are they fun to ride, but they also make commuting to work or school much easier. If you're undecided about whether or not an electric bike is a right fit for your needs, SAMEBIKE also provides the test riding that should help you decide. So if you're looking for a new way to get around town, check out SAMEBIKE and see which one strikes your fancy!
Comment