3 Things You Need To Know About Foldable Fat Tire E-Bikes
Dec 04,2022 | SAMEBIKE
The foldable fat tire e-bike is a handy tool to have with you on the go, but in fact, it can be much more than that. In this article, we break down three of the most important things to know when you're considering purchasing a foldable fat tire e-bike.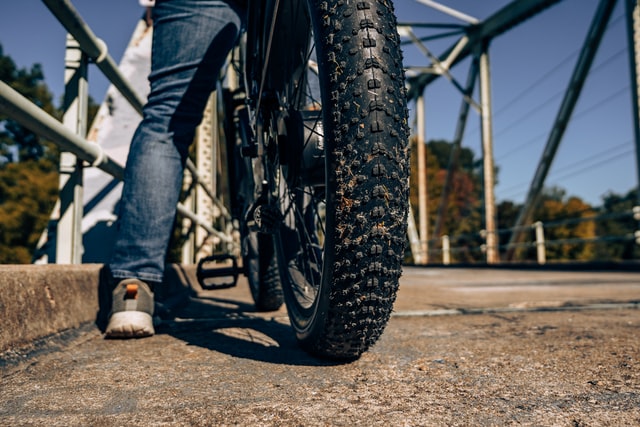 What is a foldable fat tire e-bike?
Unlike conventional electric bikes, which have small, thin tires, the fat tire electric bike has large, fat tires, making it considerably simpler to ride.
For those who enjoy off-road mountain adventures, the fat tire electric bike is a fantastic choice. Whether you select the pavement or the trail, you will be comfortable thanks to the complete suspension and fat tires on these vehicles.
What to expect from a foldable fat tire e-bike?
If you enjoy adventures, a fat tire electric bike is an ideal choice. These ebikes have electric motors that enable them to travel at speeds of up to 25 to 35 km/h.
The fact that fat tire electric bikes are so adaptable is one of their main advantages. They can be utilized for both transportation and leisure. They are ideal for residents of places with little access to paved roads.
Do your homework before deciding on buying a fat tire electric bike. It's critical to choose a model that is compatible with your needs and way of life because there are numerous types on the market.
What to know before you buy?
1. Before you buy a foldable fat tire e-bike, make sure you understand the different types and features available.
2. Not all folding fat tire e-bikes are created equal. Make sure to research the best options for your needs and budget.
3. Consider your riding environment and terrain when selecting an e-bike. If you plan on using it in off-road conditions, for example, choose an e-bike with a durable frame.
Conclusion
Folding fat tire e-bikes are a new breed of bikes that are not only easy to store, but also fast and powerful. If you are interested in trying one for yourself, you might as well take a look at SAMEBIKE, we have many types of electric bikes to choose from, and if you encounter problems after purchasing, we will provide you with a perfect after-sales service.
Comment