3 Things To Understand about Fat Tire Electric Bikes
Dec 04,2022 | SAMEBIKE
High-tech electric bicycles have a lot of advantages, including the fact that they are enjoyable to ride and that they provide you with power and stability when you are out on the road. But before you buy a fat tire electric bike, there are three things you need to know about it first.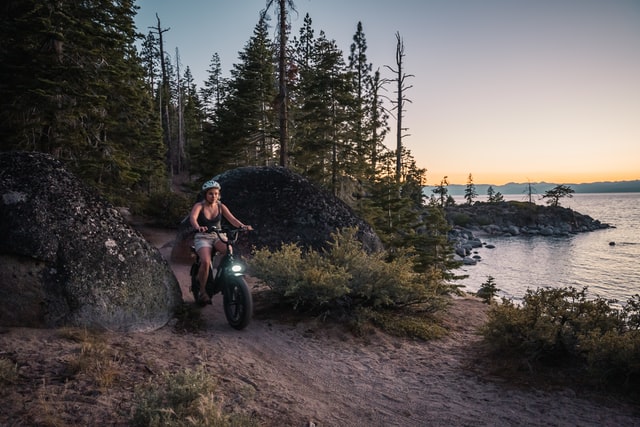 How does a fat tire electric bike work?
The fat tire electric bike has huge, thick tires compared to the normal electric bike's small, thin tires. As a result, riding an electric bike with fat tires is much easier than one with conventional tires.
The fat tire electric bike is a great choice for people who like off-road excursions and rocky terrain. These substantial tires and full suspension, which will smooth out any road imperfections, will make you comfortable whether you choose to ride on the road or the trail.
Reasons why you should purchase it
If you enjoy going on adventures, the ideal mode of transportation for you is a fat tire electric bike. These bicycles are propelled by electric motors and are capable of speeds ranging from 25 to 35 kilometers per hour.
One of the most significant advantages of investing in a fat tire electric bike is the incredible adaptability of these bicycles. You can use them for getting around and for recreational purposes as well. In addition, they are an excellent option for persons who live in locations with restricted access to paved roads.
Conduct some preliminary research on a fat tire electric bike if you are considering making such a purchase. Because there is such a wide variety of models currently accessible, it is essential to locate one that is suitable for both your requirements and your way of life.
The characteristics of the fat tire electric bike
The fat tire electric bike is a one-of-a-kind variety of ebikes that are designed specifically for usage off-road. It stands out from other bicycles on the market because of its unique combination of components.
The fat tires on the fat tire electric bike are one of the most important aspects of the ebike. These tires are meant to provide higher traction on loose ground, which makes it easier to ride the bike on trails and other off-road places.
The motor of the fat tire electric bike is an additional component that is very crucial. This engine supplies power to the wheels, allowing you to ride at a higher rate of speed than before. In addition, the motor contributes to the bike's increased stability, which is especially helpful when traveling over rocky terrain.
The battery pack is another component that comes standard on the fat tire electric bike. Because of the power that is provided by this battery pack, you will be able to ride the bike for periods of time without having to stop and recharge the battery.
People who are looking for a one-of-a-kind style of ebike that is suitable for use off-road will find that the fat tire electric bike is an excellent choice to consider.
Conclusion
A fat tire e-bike will give you all the power and performance you need. Anyone who wants to get around easier and faster, or who wants to cruise around town without pedaling too hard, should consider SAMEBIKE's fat tire electric bikes.
Comment