20-inch Electric Bike: A Compact, Lightweight Urban Commuter Model
Sep 29,2022 | SAMEBIKE
Urban commuting has been on the rise, and more people are turning bikes to electric bikes to get around cities. This article will cover the 20-inch electric bike, a compact, lightweight model that can be used for cycling to work and classes.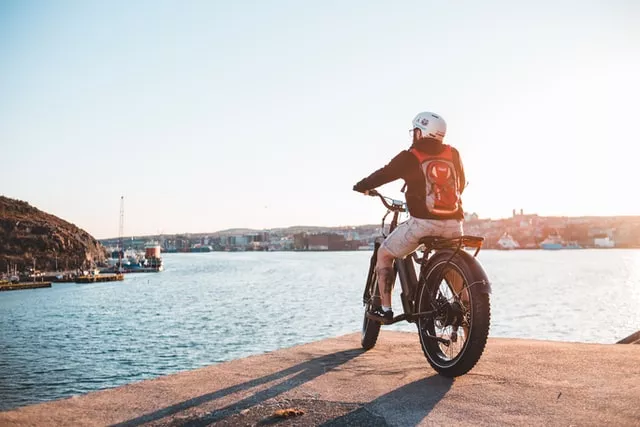 What Benefits Can a 20-inch Electric Bike Provide?
Urban commuters have a lot to consider when choosing a bike. Not only do they need to find the best bike for their needs, but they also need to make sure that the bike is comfortable and easy to ride.
SAMEBIKE is one of the most popular electric bike brands today. Their bikes are known for their quality and performance. 20 Inch electric bikes are one of the most popular types of electric bikes that offer many benefits and make commuting easier and more comfortable.
Some of the benefits of a 20 Inch electric bike include:
-Small size: 20 Inch electric bikes are small and lightweight, which makes them ideal for urban commuters. They are not as bulky or heavy as other bikes, which makes them easier to transport and store.
-Comfortable ride: The frames on 20 Inch electric bikes are made from high-quality materials, which makes them extremely comfortable to ride. You will not feel any pain or discomfort while riding a 20 Inch electric bike.
-Easily adjustable pedal assist: 20 Inch electric bikes come with seven levels of pedal assist. If you need that little extra boost to get home or just want to enjoy the scenery, then the throttle function will power you along. This feature allows you to customize your ride according to your needs.
How to Choose a 20-inch Electric Bike?
If you are looking for an urban commuter bike that is both lightweight and compact, then a 20-inch electric bike may be the perfect choice for you. This type of bike is available in various sizes and styles so that you can find one perfect for your needs.
Here are some tips to help you choose the right-inch electric bike:
consider your needs: what type of commute do you plan on doing? How much carrying capacity do you need? What size and weight are comfortable for you?
assess your budget: how much are you willing to spend? Are there any features that are essential to you but that aren't included in some of the cheaper models?
get a demo ride: take a ride on a few extra inches of electric bikes to see which one fits your needs the best. This will also give you a better idea of how they feel about riding and how easy it is to maneuver them.
consider your riding style: how smoothly does the terrain need to be? What type of suspension do you need? How fast do you want to go?
If you have any questions about choosing a 20-inch electric bike, please don't hesitate to contact a professional electric bike manufacturer like SAMEBIKE.
Conclusion
SAMEBIKE has created a compact, lightweight urban commuter model with an electric drive that makes it perfect for city dwellers. With a range of up to 60 miles and speeds of up to 35 km, this bike is perfect for getting around town quickly and efficiently. At just under 275 pounds, the 20-inch electric bike is also very lightweight, making it easy to take along on your daily commute.
Comment