Why Should You Choose All-Terrain Electric Bikes for Trail Riding?
Jan 03,2023 | SAMEBIKE
Driving has been a popular hobby for decades, but many people nowadays have given up this transportation tool and turned to electric bicycles. This is due to the fact that riding bicycles are more convenient, flexible, and environmental-friendly. Many people go trail riding with their e-bikes. However, Terrain changes and uneven ground make it impossible to enjoy the thrill of speed and adrenaline from this pastime - all you can feel is your sweat dripping down, but the e-bike cannot move even an inch!
The question lies in your electric bike – it is not competent in tough terrains, such as beaches, mountain roads, snow ground, etc. That is where all-terrain electric bikes come into play – they are the perfect means for trail riding in any road condition.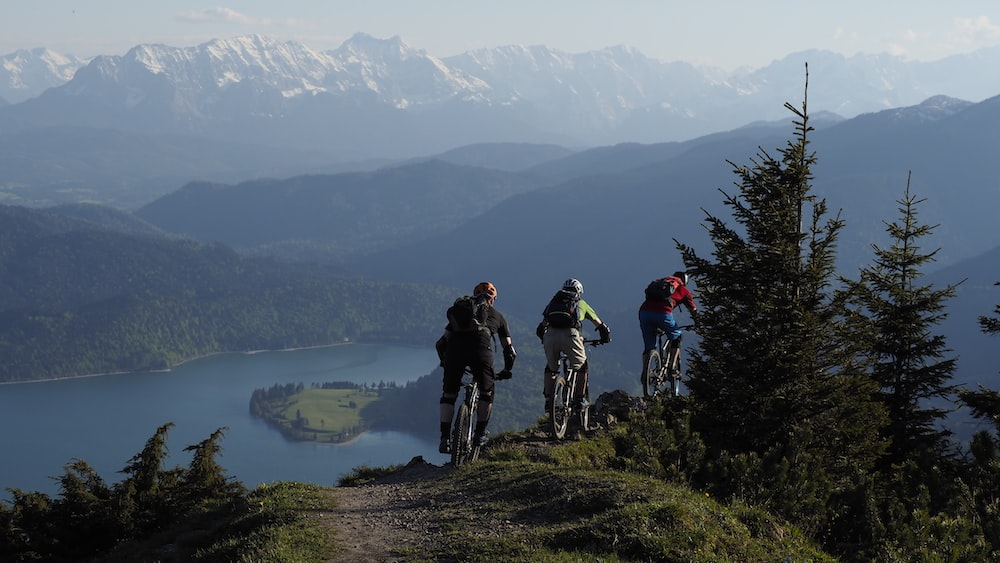 Benefits & Dangers of Trail Riding
Why is trail riding so dangerous but appealing? The reasons are listed below:
Benefits:
Build strength and stamina
Improve balance and coordination
Be more focus
Achieve a positive mood
Improve sleep quality
Though there are tons of benefits when riding electric bikes for trail riding, some dangerous risks have also come out if yours isn't an all-terrain electric bike, threatening your safety.
Slip & stuck. If an electric bike's tires have low friction, in other words, too narrow and have no texture, it will be very dangerous because cyclists riding it on soft or smooth surfaces (like sand, mud, ice, and wet ground) may get stuck, lose balance and fall down.
Insufficient power. When riding uphill, chances are that the hill is so steep that you may get exhausted in the middle. And the common electric bikes cannot provide sufficient power to go up a steep slope if you are not pedaling. This may lead to a loss of balance and falling from the e-bike, which is especially dangerous when happening on hills.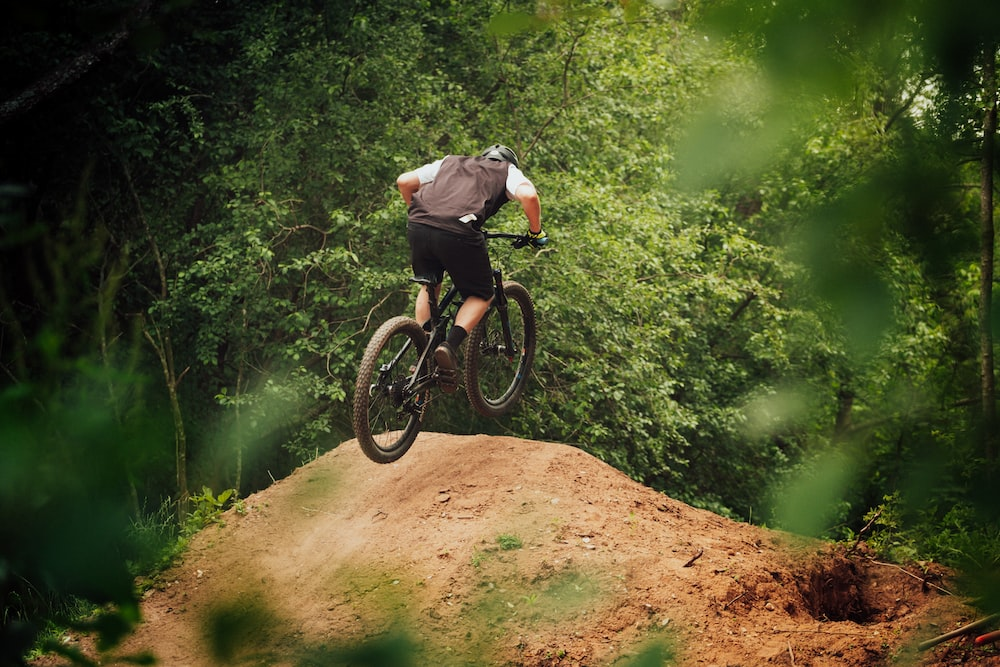 How to Choose an All-Terrain Electric Bike?
Erase the above issues with an all-terrain electric bike. But first, let's check the factors to choose the best electric bike for trail riding.
Motor
Riding on sand, stone, or all the special road condition needs a powerful motor to drive the electric bike to your destination. Usually, 500W-750W brushless electric mountain bikes are the best choice.
Tire
This is an essential factor to consider. A wide tire with friction-adding surface texture will be the best option for cyclists who can never refuse a trial adventure. Also, the tire ought to be shock-absorbing for you to ride smoothly on bumpy roads.
Battery
When riding electric bikes in winter, especially on those freezing days, you ought to find out that the battery drains faster than usual. Considering that trail riding can take time, you are suggested to choose an all-terrain electric bike with a large battery capacity.
Display
Through a clear display that shows the speed, miles, pedal level, and other important information, you can get full control of your e-bike at merely one glance. Since you may ride on snowy or rainy days, the display has to be waterproof.
Phone charger
This additional design can help you explore the wild with a full-charge phone navigating you all the time.
Find the Best Budget Electric Mountain Bike from SAMEBIKE
SAMEBIKE IO26-II meets all the requirements of the best all-terrain electric bike. It is a 750W powerful brushless e-bike with a 48V10Ah long-range battery, ranging up to 30-60 miles. Its color LCD display allows you to acknowledge the speed, power, gear adjustment, riding time, and mileage in a few seconds and also provides a charging port for your phone. Its 26" * 2.35" CST tire makes it the best all-terrain electric mountain bike. What's more, it is foldable so that you can put it in the trunk and carry it anywhere.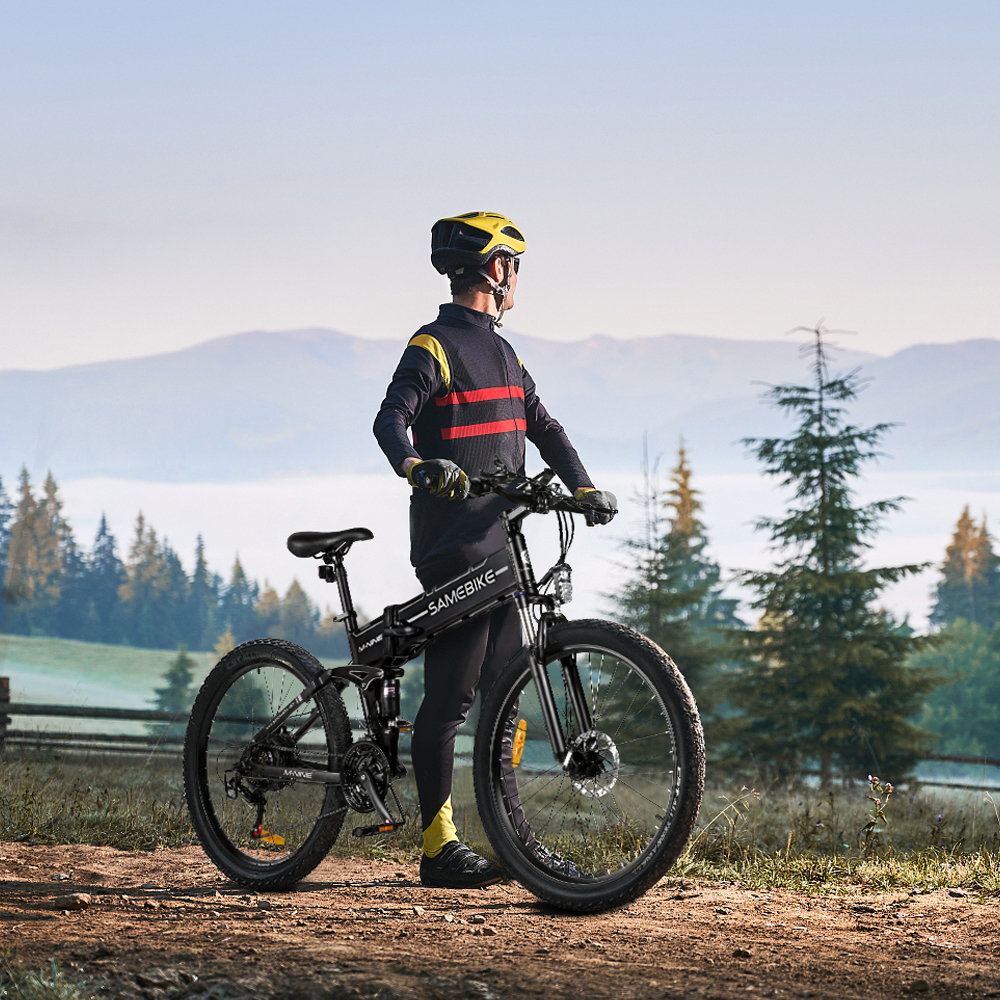 Wrapping Up
Trail riding is only fun when you have the most powerful all-terrain electric bike to ride. And that is why we at SAMEBIKE have poured much investment into developing the most comfortable and impeccable electric bikes. So, don't hesitate to grab the biggest discount SAMEBIKE has ever offered and add your favorite e-bikes to your cart!
Comment