What Can You Do with A Folding Electric Mountain Bike in Winter?
Jan 03,2023 | SAMEBIKE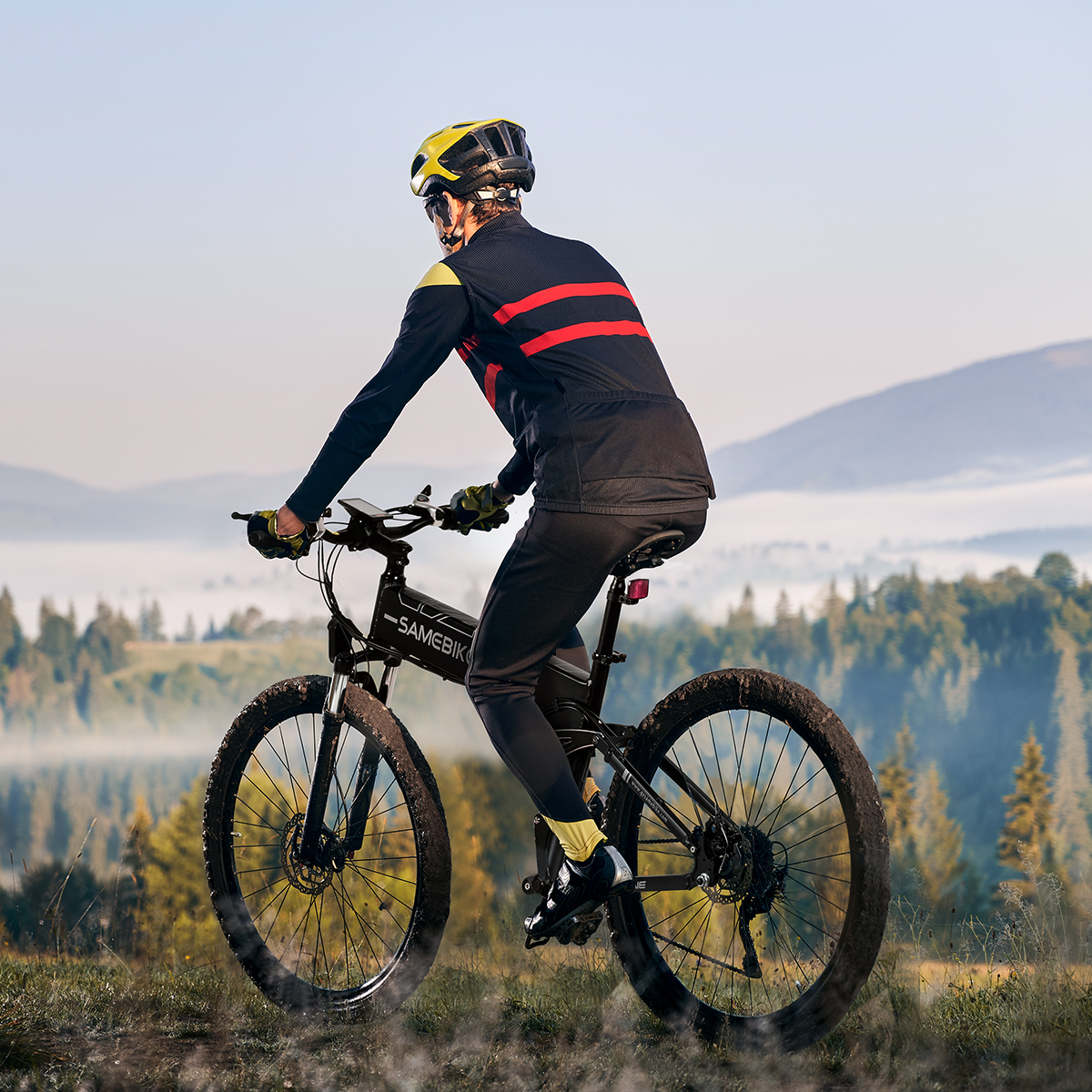 Winter is overwhelmingly coming! What's not to love about winter? The cooler weather, the bright colors, and of course, the Christmas spirit. But what about those cold days when you can't start your car and don't want to walk either? Or when you're carrying around so much extra baggage that engaging in outdoor activities becomes a hassle? Well, this coming winter, add one more thing to your list of things to love: a folding electric mountain bike.
What Can You Do With Folding Electric Mountain Bikes In Winter
The folding electric mountain bikes are perfect for these activities:
Hunting: When reaching the border of the hunting area, you can take the folding electric mountain bike out of your car, unfold it, and ride it in open areas when looking for your target animals.
Mountain cycling: If you're looking for an exhilarating mountain bike ride in winter, a folding electric mountain bike may be just the ticket!
Skiing: It is tiring to go uphill if there are no cable cars. But with the pedal assist from e-bikes, that is no longer a problem.
Traveling: Sightseeing in winter can be so attractive that people go ride a bike to feel it despite the cold weather.
Losing weight: Winter is a good time to keep fit since its cold temperatures help burn more calories.
Plus, with features like fat tires and powerful motors, these bikes can handle even the toughest trails. So, whether you're looking for a new way to get active during winter or want to add some extra joy to your outdoor lifestyle, a folding electric mountain bike is definitely worth considering.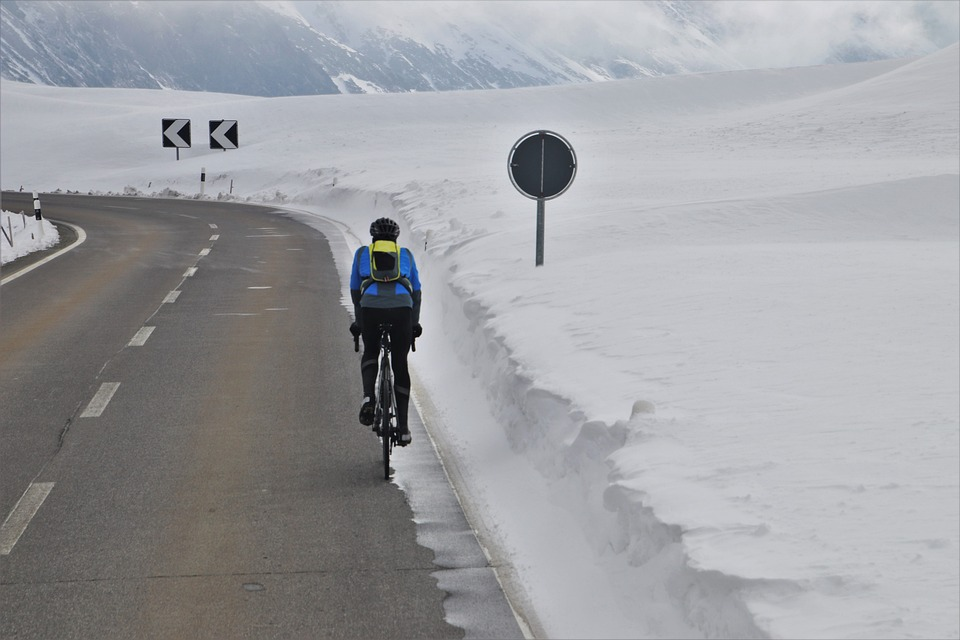 Tips for Safe Riding in Winter
Since the snow, mud, and cold weather will harm your folding electric mountain bike and increase the risk on your winter journey, you are suggested to follow the below tips for safe cycling and regularly maintaining:
For cycling:
Dress for warmth and safety: When riding in winter, it is important to dress for the colder weather. Keep yourself warm with a coat and gloves. In case you fall down on frozen roads, be sure to wear a helmet to protect your head.
Bring lights: Riding your electric mountain bike at night can be fun but also dangerous. Make sure to bring along flashlights or headlights so you can see where you are going.
Use the brakes: If you are riding in snow, brake regularly to clean the snow on the rims. This is to prevent the snow from melting on the rims and making them wet, extending the stopping distance.
For maintaining:
Clean and cover the e-bike: The dirty water and mud will erode and shorten the lifespan of the e-bike, considering that a folding electric mountain bike has so many vulnerable bearings on its folding parts. Therefore, you should clean the bike regularly and wipe them until it is dry. When not using them, store them inside the house and cover them with a dustproof cloth.
Keep the battery warm. Bring the battery inside your house after each ride. Extreme temperatures will stimulate the lithium-ion battery to drain fast.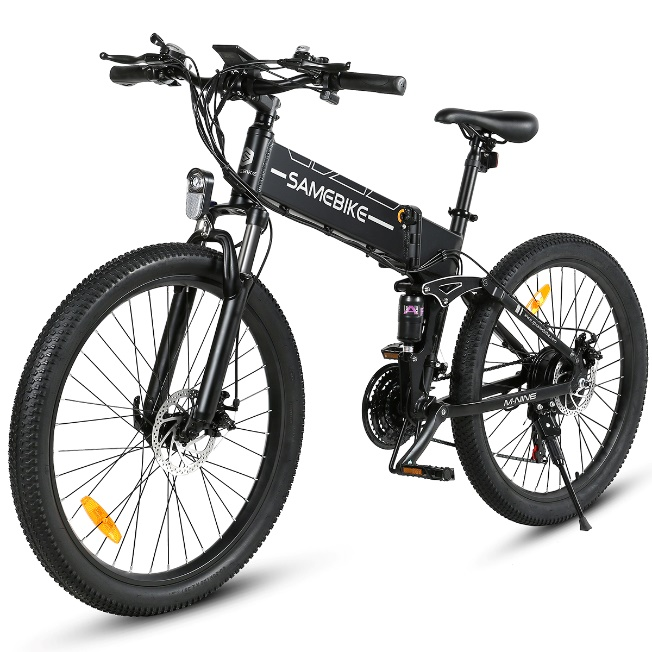 Go Cycling This Winter with SAMEBIKE Folding Electric Bicycles
If you are expecting to add some excitement to cycling this winter, why not give SAMEBIKE a try? Our foldable electric bikes for sale are perfect for commuting or leisurely rides around town. Not only do they offer great performance and value, but they fold up easily and can be stored away when not in use. Why wait? Give SAMEBIKE folding electric mountain bikes a try today!
Comment