Top 5 Benefits of Having Road Electric Bikes for Commuting on Campus
Aug 19,2022 | SAMEBIKE
The College Board reports that college students will spend an average of $1840 on transportation during the 2021-2022 school year, which is an astonishing number that most students can't imagine! This data is based on the fact that most students rely on buses and cars to commute. However, if students commute between campus and home with an eBike, the cost will drop sharply.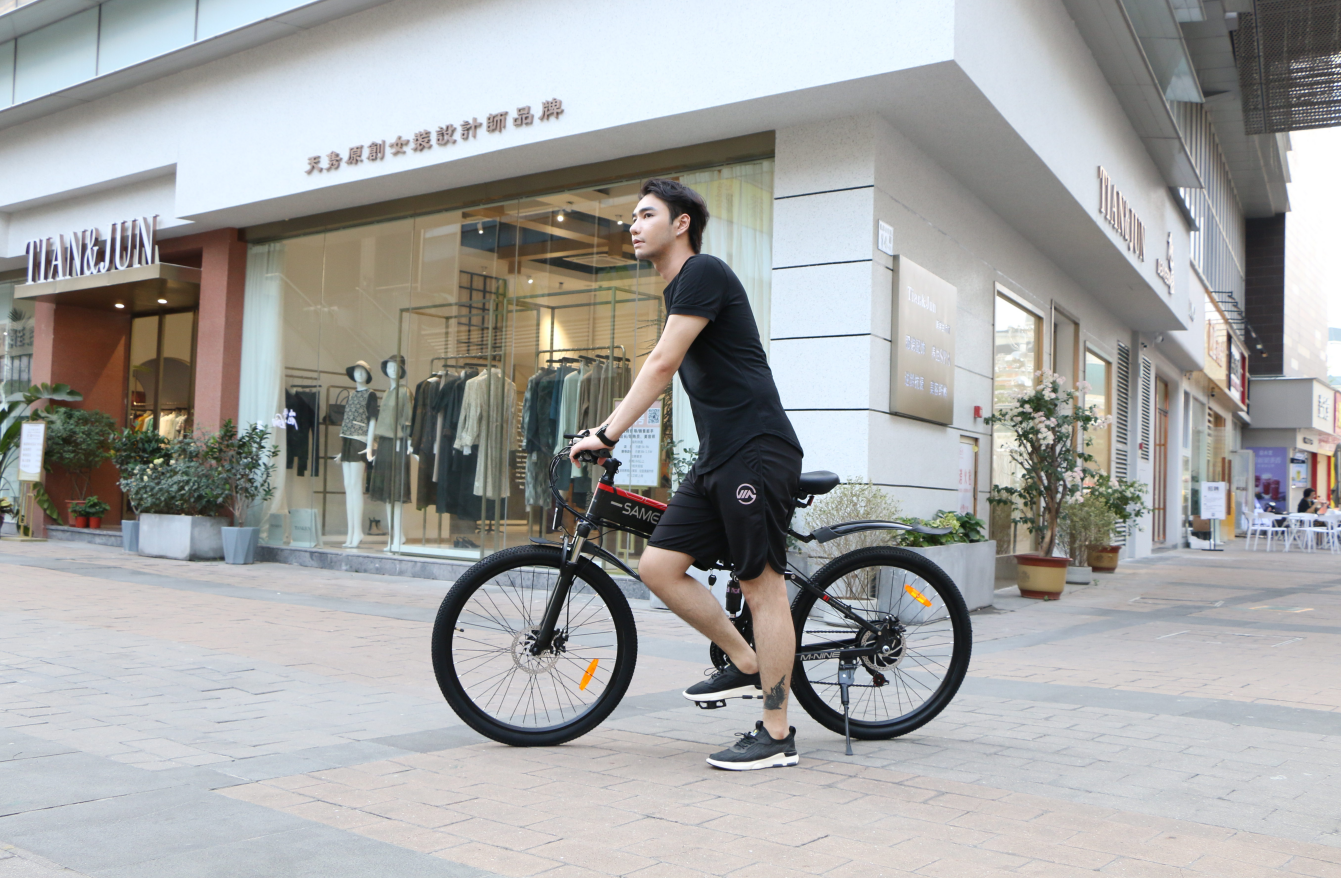 More recently, road electric bikes have become mainstream in many countries, with more parents and students realizing its convenience and benefits. Compared with driving, walking, and taking a bus, riding electric bikes on campus brings more benefits, as listed below:
Road electric bikes are more cost-effective compared with public transportation. Study shows that transportation can account for nearly 20 percent of the cost of college for commuters. For students who are not financially independent, the cost of regular charging the battery is way less than taking other transportation to commute between home and school.
With the application of advanced technology, road electric bikes allow students to get to school safely and quickly. If you have experienced traffic jams on the way to school, you will feel how convenient the road electric bike is! With a 350W high-speed motor, this little electric bike can help you bypass traffic congestion and get to class on time. The 17.5'' aluminum used for the frame is of high strength, which ensures a stable structure of the bike. In addition, road electric bikes have a strong tire grip to guarantee your security when moving across slippery surfaces. Moreover, road electric bikes utilize 18,650 lithium batteries, which are securer and more reliable when charging. From materials, tires to batteries, road electric bikes are equipped with the best devices to give you a fast and safe journey.
Considering the fact that parking space is limited in many schools, road electric bikes create a new way for us to store our bikes. The clever foldable design allows riders to fold the bikes in several seconds, making them a piece of cake for riders to store them anywhere, such as placing them next to the desk or at the corner of walls.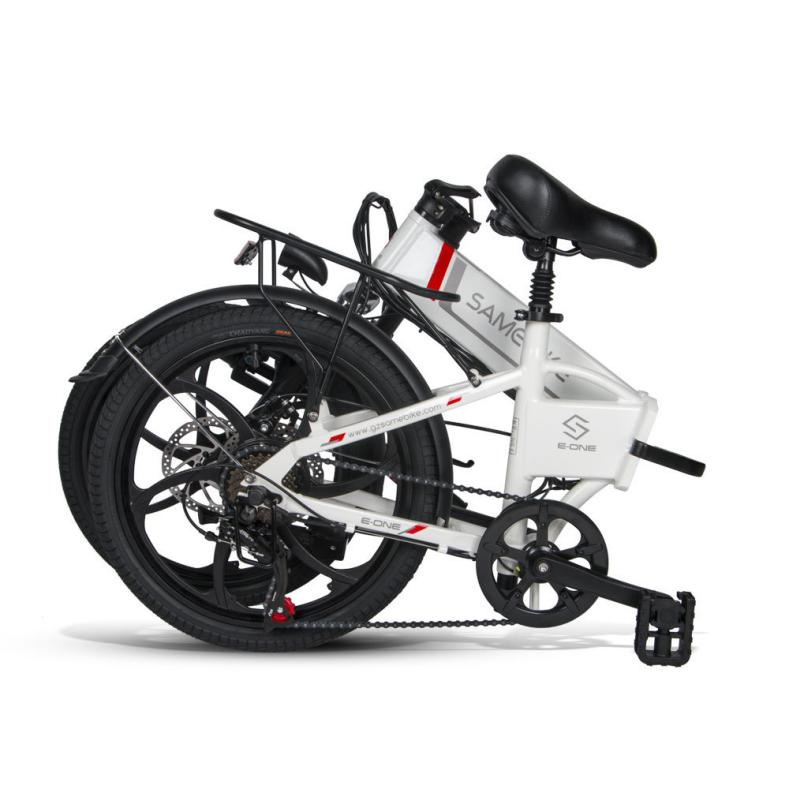 Road electric bikes are environmental-friendly. Unlike buses and cars, road electric bikes use electric power (along with human power) to push them forward. This kind of bike doesn't produce polluting emissions, which is in accordance with contemporary environmental protection concepts.
Riding electric bikes is beneficial for both physical health and mental health. Students nowadays are easy to feel stressed due to their academic tasks. And many health problems emerge as they spend less time on exercise. However, commuting from home to school via riding electric bikes can provide them with an opportunity to exercise. Also, if you are not rushing to somewhere, you can switch to the manual pedaling mode, burn the body fat and stay fit.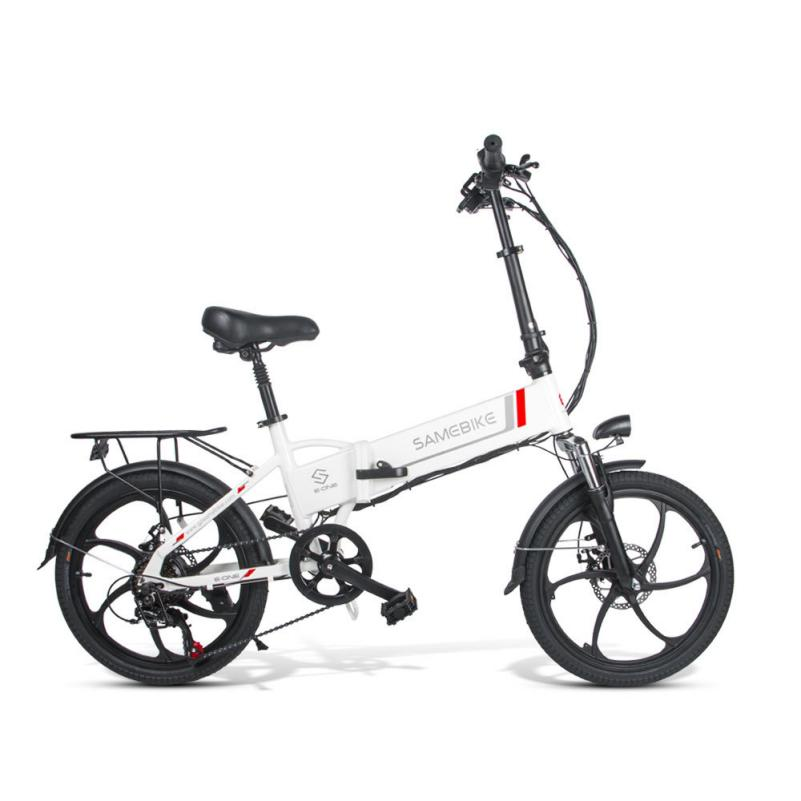 SAMEBIKE's 20LVXD30-II Recommendation
In light of the above benefits, are you interested in commuting to school via a road electric bike? Here, we recommend you SAMEBIKE's foldable road electric bike 20LVXD30-II, which is the best electric bike for students because of the following reasons:
Foldable Frame and Head Part
20LVXD30-II foldable road electric bike enables you to fold it in only 3 steps within a few seconds-just fold the frame and the head part. This function helps you to bring it anywhere with less effort. You can store it in your dormitory or office, even in the trunk of your car.
20LVXD30-II foldable road electric bike installs a 350W high-speed motor with a brushless power system, output 50 torque and strong power. You can reach a speed of 25~35km/h and even feel at ease when riding on the slope.
20LVXD30-II foldable road electric bike adopts 18,650 high-performance car battery cells. With a 48V 10Ah stable and strong output, this battery can cover riding for 40% longer. In other words, you can enjoy a longer trip that takes up to 30~60 miles on a single charge.
20LVXD30-II foldable road electric bike is available at five levels of pedal assist. You can choose any pedal assist level according to your demand. For example, if you are commuting to school, you can press the boost button to raise the pedal assist level from 0 to the maximum 5 and ride faster with the same effort; or if you want to enjoy the beautiful scenery, you can reduce the pedal assist level to slow down the speed. If your legs are too tired, you can stop pedaling and use the throttle to keep going on your journey.
Conclusion
SAMEBIKE believes that the electric bike is the future of transportation. And we are committed to creating premium electric mobility products and gears at an accessible price for people worldwide. We hope our road electric bikes can empower people to live a more fun and healthier life. We are running a promotion for the 20LVXD30-II foldable road electric bike at a discount of €130 off! Catch the chance to own a road electric bike!
For more information and buying guides about electric road bikes / electric mountain bikes, check the links below:
Four Questions to Ask Before Buying Electric City Bikes
What Makes a SAMEBIKE Folding E-bike So Appealing
A Revolutionary SAMEBIKE Electric Bike Is Coming on the Stage
Comment