How to Take Care of Your Electric Bike: A Guide to Maintaining Your SAMEBIKE E-Bike
Nov 01,2023 | SAMEBIKE
Electric bikes, or e-bikes, have gained tremendous popularity in recent years due to their convenience, eco-friendliness, and ability to enhance cycling experiences. If you own a SAMEBIKE electric bike, you already know the joy and freedom it brings to your rides. To ensure your e-bike stays in optimal condition and continues to provide a smooth and efficient ride, proper care and maintenance are essential. In this guide, we will explore a comprehensive set of tips and best practices to help you take care of your SAMEBIKE electric bike and prolong its lifespan.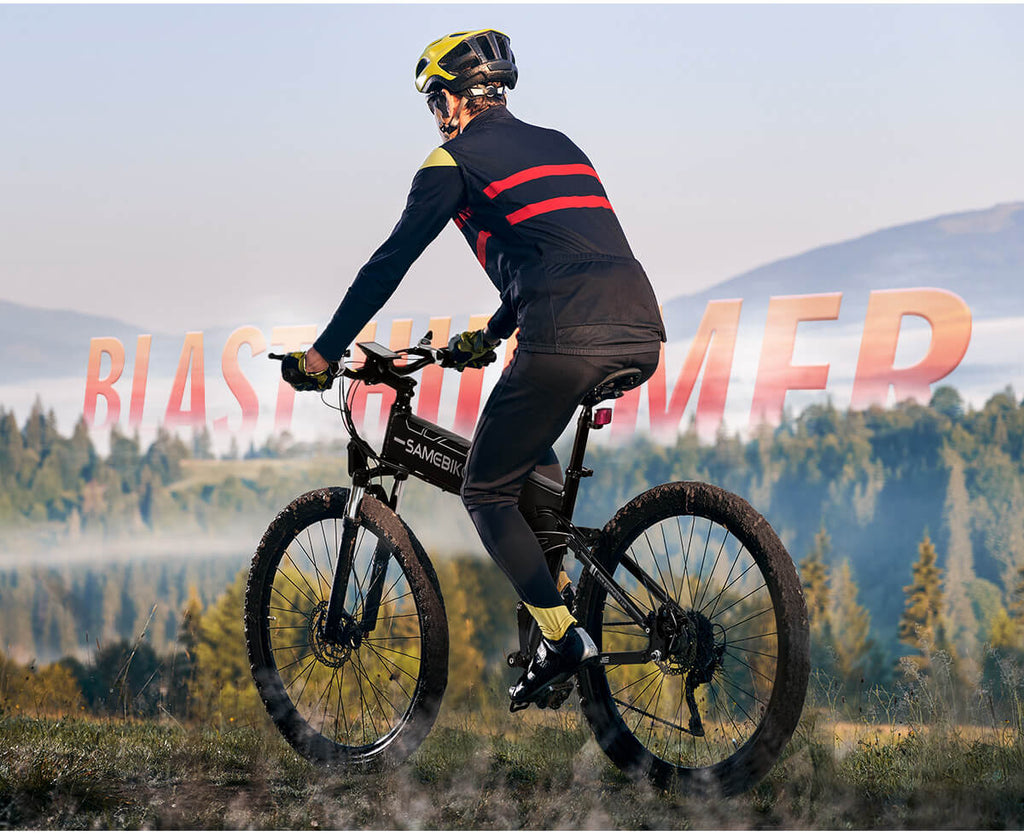 Table of Contents:
Battery Care and Charging
Cleaning and Maintenance
Tire Care and Inspection
Brake Maintenance
Gear System Maintenance
Lubrication and Chain Maintenance
Storage and Protection
Regular Inspections and Tune-ups
Safety Considerations
Troubleshooting and Professional Help
Battery Care and Charging
==============================
The battery is the heart of your SAMEBIKE electric bike. To maximize its lifespan and performance, it's crucial to follow these tips:
a) Charge the battery regularly: Regular charging helps maintain the battery's capacity and prevents it from fully discharging. If you don't plan to use your e-bike for an extended period, store it with a partially charged battery (around 50%).
b) Use the correct charger: Always use the charger provided by SAMEBIKE or a compatible one recommended by the manufacturer. Avoid using chargers from other e-bike models, as they might have different voltage or amperage requirements.
c) Avoid extreme temperatures: High temperatures can damage the battery, so store your e-bike in a cool and dry place. Additionally, avoid exposing the battery to freezing temperatures.
d) Regularly clean the battery contacts: Use a soft cloth to clean the battery contacts and ensure good electrical connectivity.
Cleaning and Maintenance
==============================
Regular cleaning and maintenance are essential to keep your SAMEBIKE electric bike in top condition. Follow these steps:
a) Clean the frame: Use a mild detergent and water to clean the frame. Avoid using high-pressure water, as it can damage sensitive components. After cleaning, dry the frame thoroughly.
b) Clean the drivetrain: Wipe the chain, derailleur, and sprockets with a clean cloth to remove dirt and debris. You can use a degreaser to dissolve stubborn grime, but make sure to lubricate the chain afterward.
c) Inspect the frame: Regularly check the frame for any signs of damage, such as cracks or dents. If you notice any issues, contact a professional for inspection and repair.
d) Check the cables: Ensure that all cables are properly aligned, without any kinks or fraying. Lubricate the cables periodically to maintain smooth operation.
e) Tighten loose bolts: Check all the bolts and screws on your e-bike, including the handlebars, seat post, and pedals. Tighten any loose bolts to prevent potential accidents and ensure stability.
Tire Care and Inspection
==============================
Proper tire care is crucial for a safe and enjoyable ride. Here's what you should do:
a) Check tire pressure regularly: Inflate your SAMEBIKE's tires to the recommended pressure indicated on the sidewalls. Underinflated or overinflated tires can affect performance and increase the risk of flats.
b) Inspect the tires for wear and damage: Look for signs of excessive wear, cuts, or punctures. Replace the tires if the tread is worn down or if you notice any significant damage.
c) Maintain tire cleanliness: Remove any debris, such as glass or small stones, from the tire treads regularly. This will help prevent punctures and maintain traction.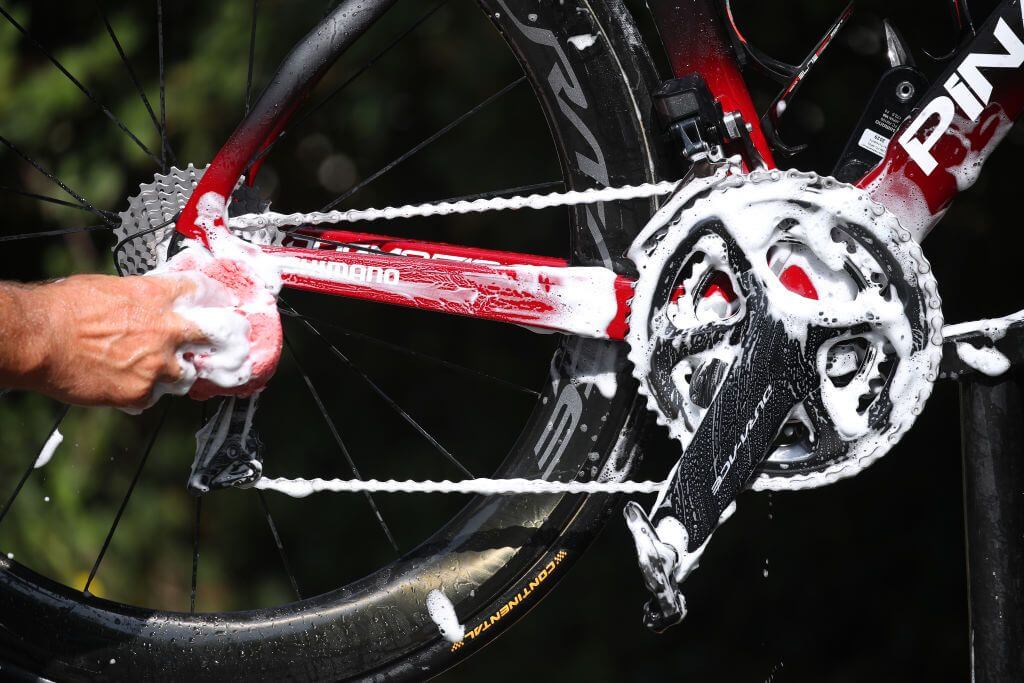 Brake Maintenance
==============================
Brakes are crucial for your safety, so it's important to keep them in excellent working condition:
a) Check brake pad wear: Inspect the brake pads regularly and replace them if they are worn down to the wear indicators. Worn-out brake pads compromise stopping power and can damage the braking surface.
b) Adjust brake cable tension: Ensure that the brake levers engage smoothly and don't require excessive force to activate. If the brakes feel loose or tight, adjust the cable tension accordingly or seek professional assistance.
c) Clean brake surfaces: Use a clean cloth and rubbing alcohol to remove any dirt or residue from the brake surfaces. Contaminants can reduce braking efficiency and cause squeaking.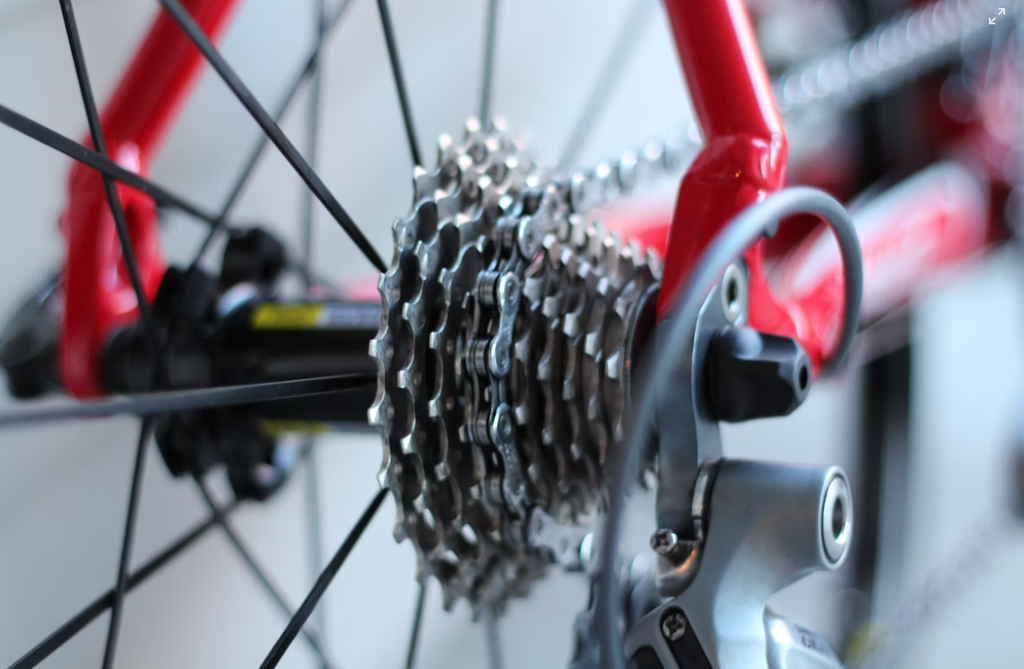 Gear System Maintenance
==============================
To ensure smooth and precise gear shifting, pay attention to the following:
a) Lubricate the derailleur: Apply a small amount of lubricant to the derailleur pivot points and jockey wheels. This reduces friction and improves shifting performance.
b) Inspect and adjust gear cables: Check that the gear cables are properly tensioned and move smoothly. Lubricate the cables if necessary and adjust the indexing for precise gear shifting.
c) Keep the drivetrain clean: Wipe off any excess oil or grime from the chain and gears to prevent dirt buildup. Regular cleaning and lubrication enhance the longevity of these components.
Lubrication and Chain Maintenance
==============================
Proper lubrication is essential for a quiet and efficient ride. Follow these guidelines:
a) Use a bicycle-specific lubricant: Choose a lubricant specifically designed for bicycle chains and apply it sparingly. Avoid using WD-40 or other general-purpose lubricants, as they attract dirt and can damage the chain.
b) Clean the chain regularly: Use a chain cleaning tool or a brush to remove dirt and old lubricant from the chain. After cleaning, apply a thin layer of lubricant and wipe off any excess.
c) Replace a worn-out chain: Chains wear over time, and a stretched chain can cause premature wear on other drivetrain components. Replace the chain if it exceeds the recommended wear limit.
Storage and Protection
==============================
When storing your SAMEBIKE electric bike, follow these guidelines:
a) Choose a dry and secure location: Store your e-bike in a cool, dry place to prevent corrosion and damage. Ideally, use a designated bike storage area or a bike cover to protect it from dust and potential hazards.
b) Remove the battery: If you won't be using the bike for an extended period, remove the battery and store it separately in a cool and dry place. This helps preserve its lifespan.
c) Use a bike lock: Invest in a sturdy bike lock to deter theft when storing your e-bike outside. Lock it to a secure object or use a bike rack.
Regular Inspections and Tune-ups
==============================
Schedule periodic inspections and tune-ups for your SAMEBIKE electric bike. A professional bike mechanic can perform a thorough check, adjust components, and identify potential issues before they become major problems. Regular maintenance ensures optimal performance and safety.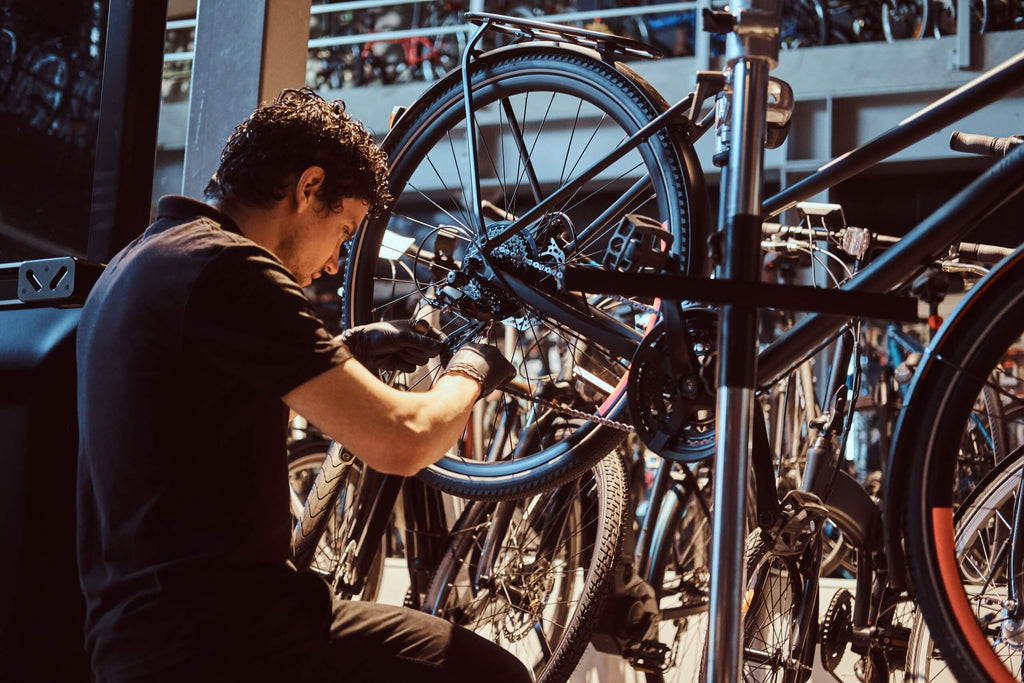 Safety Considerations
==============================
Always prioritize safety when riding your SAMEBIKE e-bike. Wear a helmet, use appropriate lights, and follow traffic rules and regulations. Regularly check your brakes, tires, and lights for proper functioning. Be aware of road conditions and ride defensively.
Troubleshooting and Professional Help
==============================
If you encounter any issues with your SAMEBIKE electric bike that you're unable to resolve, don't hesitate to seek professional assistance. A certified bike mechanic can diagnose and fix complex problems, ensuring that your e-bike remains in excellent condition.
Conclusion
Proper care and maintenance are vital to keep your SAMEBIKE electric bike running smoothly and extend its lifespan. By following the guidelines in this guide, you can enjoy a safe, reliable, and exhilarating ride every time you hop on your e-bike. Remember, regular maintenance and inspections not only enhance your riding experience but also contribute to the longevity of your SAMEBIKE electric bike. So, go ahead, take care of your e-bike, and embark on exciting adventures with peace of mind.
Comment