MIX10 SAMEBIKE Battery: What's the Key to Safe Charging and Riding?
Oct 30,2022 | SAMEBIKE
E-bikes have been one of the most common types of transportation tools people use nowadays. They ride electric bikes on street roads, mountains, snow, beach – almost everywhere. These applications are quite appealing, but some people are still on the fence since they are astonished by the news about e-bike batteries catching fire. FDNY (Fire Department of New York City) has reported four fires started by lithium-ion batteries in merely one week.
The MIX10 SAMEBIKE battery is also made of lithium-ion, but it is much safer. The secret is in its seven layers of charging protection and a high IP rating. Obviously, these features are missing in the batteries that caught fire and exploded.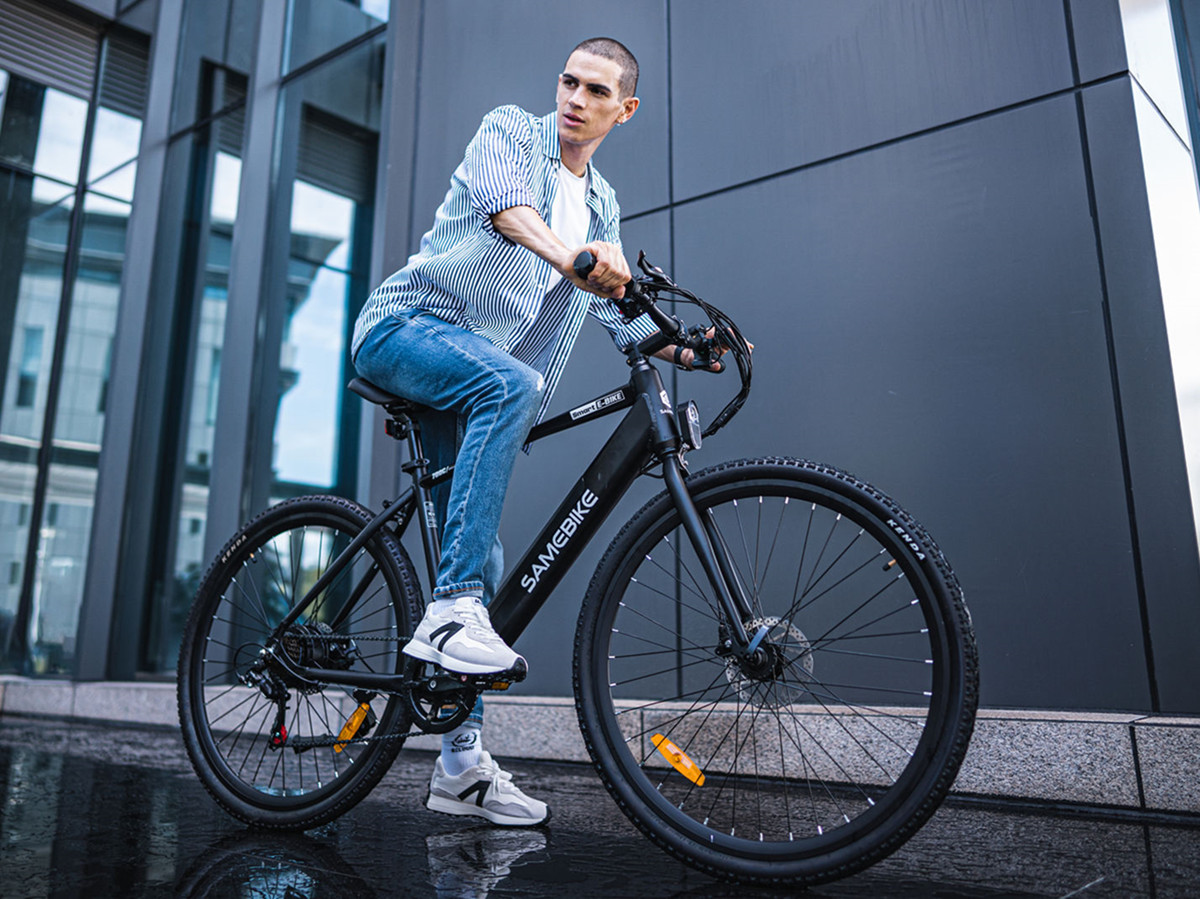 So Why Do Low-Quality Lithium-Ion Batteries Catch Fire/Explode?
Overheat
Lithium-ion batteries are very sensitive to high temperatures and high pressure, and their materials inside are highly flammable. The surge current during charging will lead to excessive heat, which speeds up the release of flammable gases like oxygen, hydrogen, methane, carbon monoxide, and hydrofluoric acid, causing fire and explosion.
Fluctuating voltage
Fluctuate voltage brings unstable current. If the voltage and current suddenly exceed the bearing range of a battery, there will be a risk of bursting into flame. Even if the battery doesn't catch fire, luckily, the fluctuating voltage will damage the battery and shorten its lifespan.
Short circuit
When a short circuit happens in a battery, the battery will accumulate a large amount of energy in itself until it reaches a critical point and starts burning or even explodes.
Overcharge
When the battery is overcharged, the positive electrode voltage increases and the resistance rises dramatically, therefore, generating a large amount of heat. Thermal runaway occurs when the internal temperature of the e-bike's battery rises to a certain level as a result of a series of exothermic reactions.
Old battery
An old battery has a higher risk of short circuits. Therefore, cyclists should be aware of the expiration date of the battery and replace it in time.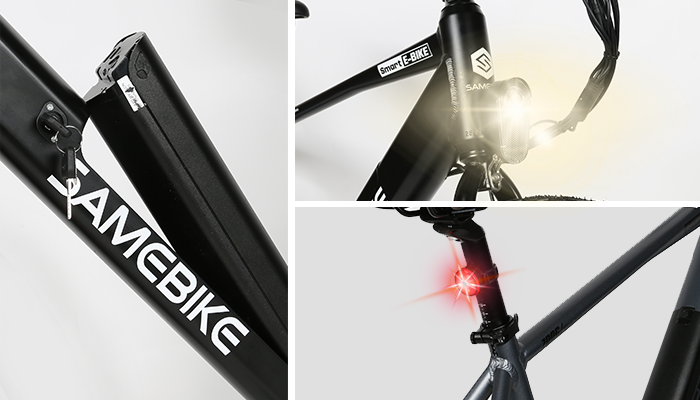 MIX10 SAMEBIKE Batteries: Safe Charging and Riding
SAMEBIKE has invested a lot of budget and energy into protecting customers' safety, and the SAMEBIKE battery is one of their most splendid products. To eliminate the risk of the above danger, our talented R&D team has designed the SAMEBIKE batteries with a strong BMS management system. Below are the seven features that offer all-round protection for your safety:
Overcharge protection: As its name suggests, overcharge protection is to stop charging automatically when the SAMEBIKE battery is full.
Over-discharge protection: Frequent over-discharge will reduce the battery's capacity, leaving an aging battery. The BMS system of the SAMEBIKE battery pre-set the charging and discharging voltage and protects the battery from explosions.
Over-current protection: Over-current commonly occurs in the usage of electric bike batteries, especially when connecting the charger to the battery. But with BMS's restrictions, these situations are no longer dangerous.
Short circuit protection: SAMEBIKE battery is equipped with a short circuit protecting device to control the maximum output power.
Reverse connection protection: SAMEBIKE battery has a protective design that protects the circuits even when users have inserted the charger in an upside-down way.
Overheat protection: SAMEBIKE battery can automatically detect the battery's temperature and shut down the charging circuit if it is overheated.
Disconnected protection: When the charging circuit disconnects accidentally, the SAMEBIKE battery can detect it at once and control the charging and discharging modules to prevent catching fire.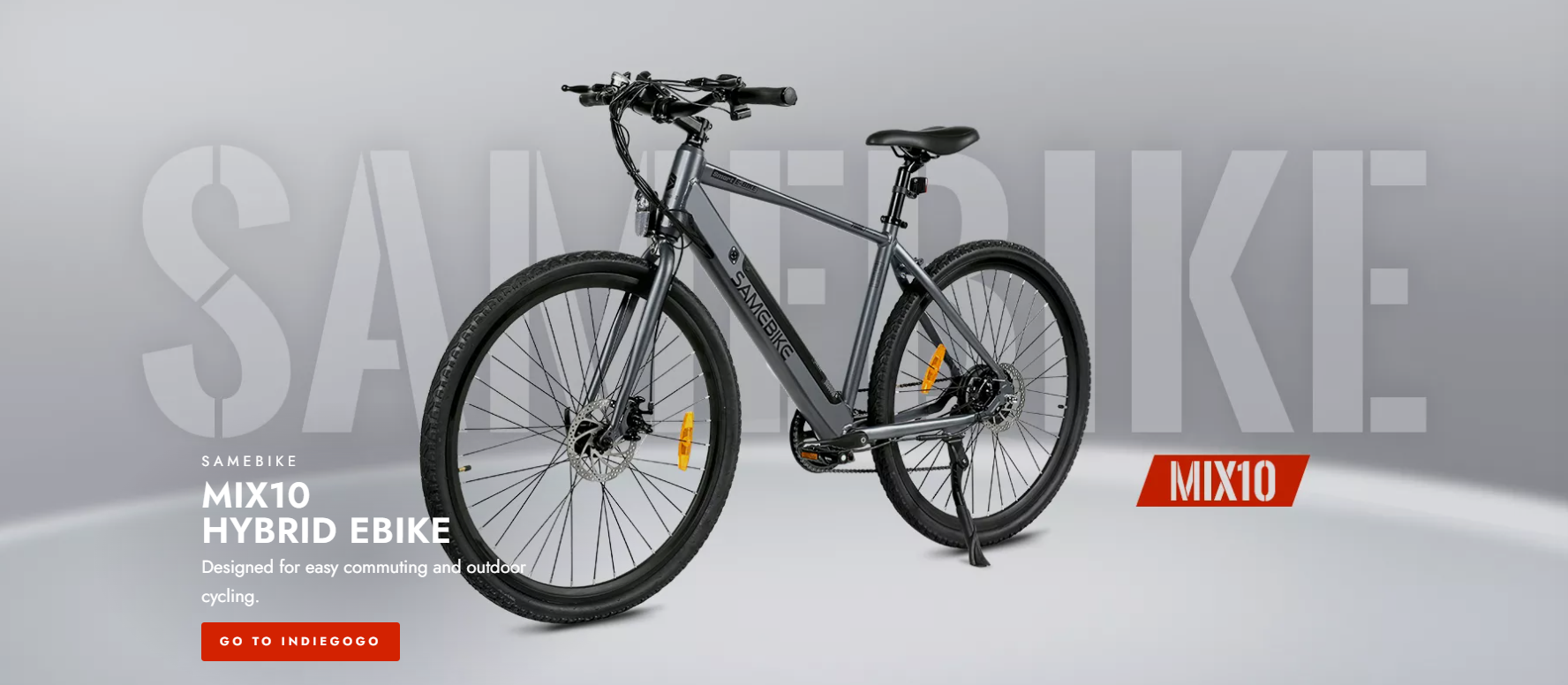 Conclusion
SAMEBIKE keeps going on the way to deliver safe, smooth-riding, smart, and solicitous mountain bikes, electric city bikes for everyone from mountain cycling keeners to daily commuters. So, don't hesitate to get one and grab the discount of 6% off! Also, if you would like to get the latest SAMEBIKE MIX10, you can preorder it at our site and get the early bird price or support it on the SAMEBIKE MIX10 electric bike crowdfunding page!
For more information and buying guides about electric road bikes / electric mountain bikes, check the links below:
Four Questions to Ask Before Buying Electric City Bikes
What Makes a SAMEBIKE Folding E-bike So Appealing
A Revolutionary SAMEBIKE Electric Bike Is Coming on the Stage
Top 5 Benefits of Having Road Electric Bikes for Commuting on Campus
Comment