How to Ride Electric Bikes in the Safest Way?
Aug 01,2022 | SAMEBIKE
Electric bikes are gaining unprecedented popularity these days due to the rising concerns about environmental pollution and surging fuel prices. Consumers are buying these bikes for various purposes, from everyday commutes to recreational trips. For example, in the Netherlands alone, 2.4 million people out of 22.4 million bikers ride electric bikes, and this trend is only rising with time. The coronavirus pandemic played a critical role in making these electric bikes famous. Reportedly, the sales of electric bikes boasted nearly 145 % from 2019 to 2020, which was more than double the rate of traditional bikes. Half a million people bought electric bikes in 2020 in the USA alone. Now, this trend is intensifying, which is urging users to purchase electric bikes in big numbers.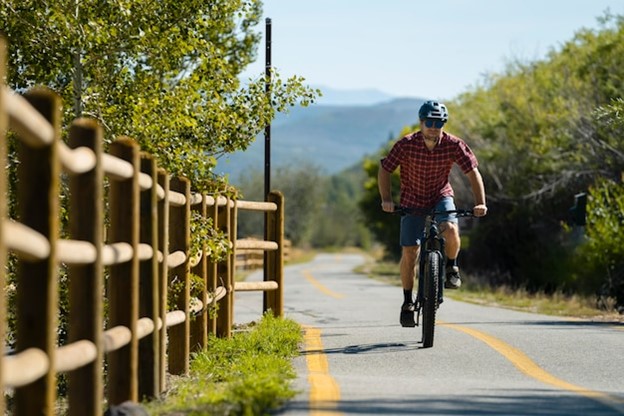 Why Riding Electric Bikes in the Safest Way Is Important
However, as some accidents involved with electric bikes happen, people gradually realize that it is crucial to ride electric bikes safely. Electric bikes are relatively different from classic bikes in the following ways, adding a little risk for the e-bike riders:
Harder to Control: As electric bikes are heavier, they are also harder to control, so riders need to be more focused when driving.
Shorter Reaction Time: Riders need to be extra cautious when they ride electric bikes, as they are faster than classic bikes. This means that you have a shorter reaction time while controlling these bikes. Whether you want to turn the bike or stop it using brakes, you need to work a bit hard to control these bikes.
How to Ride an Electric Bike in the Safest Way
When newbies want to ride electric bikes, they must follow the following steps to ride them in the safest way.
Preparation
1. Unfold The Folding Electric Bike: Before starting riding, you need to unfold the electric bike first. In order to do it, unfold all the components of the bikes one by one, and do not forget to lock them in the correct position.
2. Check the Battery: As electric bikes run on battery, you must check the battery of the bike before riding. If it is not charged enough, you need to charge them first before going on the ride.
3. Adjust the Helmet: Once you have checked the battery, now adjust your helmet to make sure it gives full protection to your head – you shall know that a new rider is commonly getting hurt from falling down the e-bike.
4. Check Tire Pressure: Before starting the bike, it is always pertinent to check the air pressure in the tires to have a smooth drive.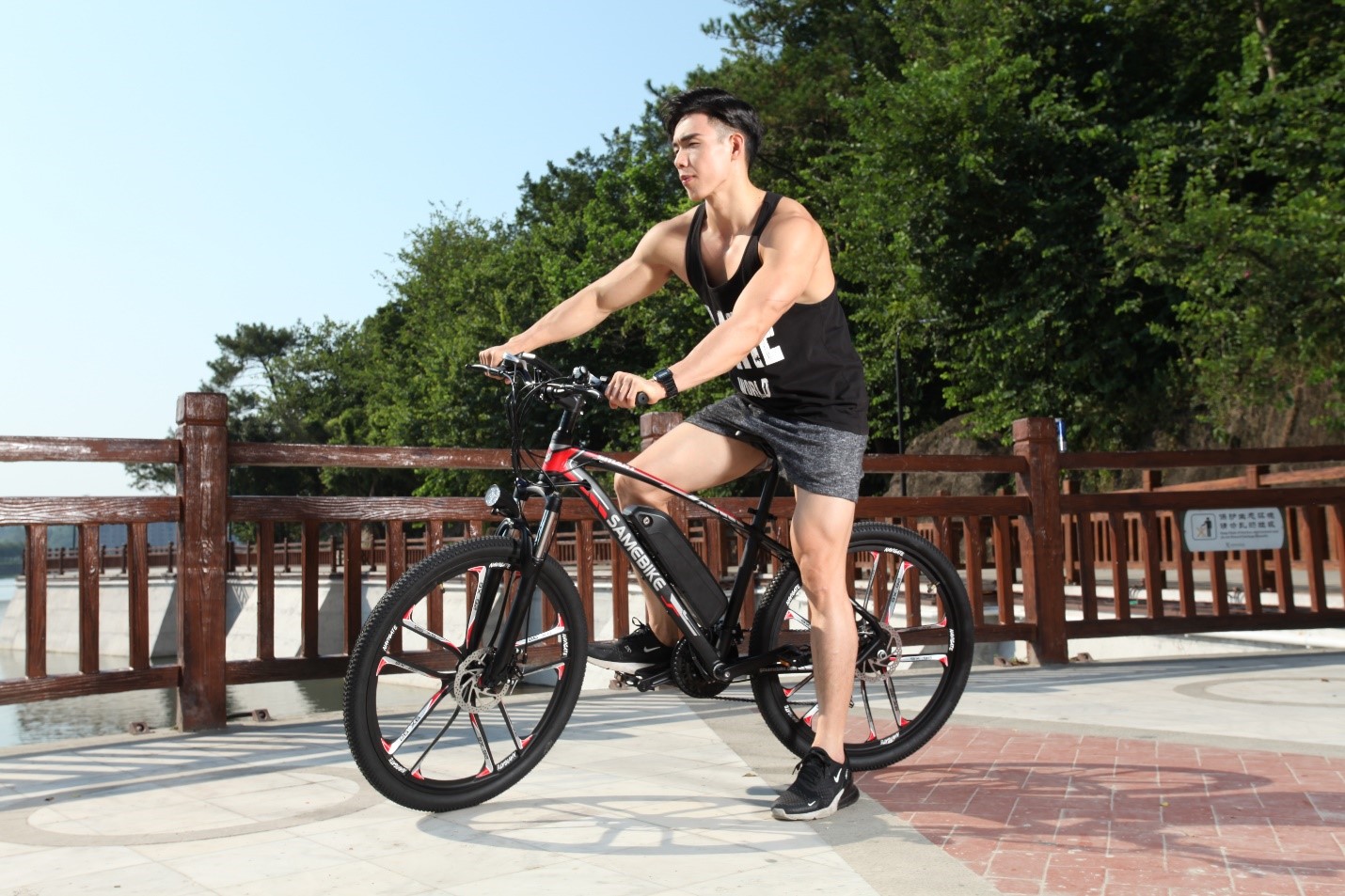 Cycling
Now that you have done all the preparations, it's time to ride electric bikes. During the first ride, always take care of the following things.
1. Get Used To E-Bike First in Low Gear
Try to ride electric bikes in low gears, as it is slower and easier to control the direction. As you increase the number of gears, the pedals get harder, making the bikes difficult to ride at a slow speed.
2. Stay Seated
When you are riding the e-bike, stay seated and do not stand up to increase the speed by leaving your seat and pushing the pedals harder. This way, the speed will remain under your control, your center of gravity won't be changed, and you will not risk anything by driving the e-bike in this dangerous posture.
3. Pedal When Uphill
Whenever going uphill, try pedaling the electric bike instead of only using the throttle to leave batteries for more miles. You can utilize the gear system to ride uphill more easily – just switch to the lower gear. Then you will discover that it is not as energy-consuming as you thought.
4. Keep a Safe Distance
It is always advisable for e-bike riders to maintain a safe distance from other nearby vehicles to avoid any mishap, especially when riding your e-bike in the city. This is important because riding the faster electric bikes will get less response time.
SAMEBIKE SM26 Recommendation
SAMEBIKE introduces SM26 electric cruiser bikes for those who want to ride electric mountain bikes. Whether you are a newbie or an e-bike enthusiast, this bike is equally beneficial for everyone, which comes up with the following benefits:
350 W brushless and powerful motor, helping you to ride the bike as fast as 22mph.
30-60 miles range per charge, which enables you to avoid charging them too frequently.
275 lb of Payload
Backlit LCD display, clear under the sun
Throttle speed of 20 mph for saving more labor on pedaling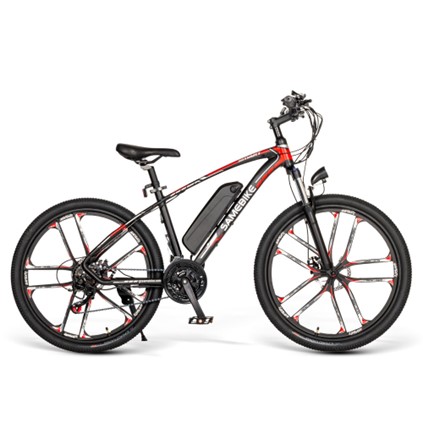 Wrapping-Up
SAMEBIKE is leading the electric bikes industry by manufacturing premium products at highly affordable rates. Our founder started building the e-bike brand back in 2004 when the concerns about environmental pollution were minimal. However, our innovative products were enough to attract many customers. Currently, SAMEBIKE's best electric bikes are dominating the roads of more than 35 countries as they continue to expand.
Comment