How to Get a Rebate with the Electric Bike Subsidy Policy?
Aug 01,2022 | SAMEBIKE
Climate change is the most pressing problem being faced by the world at the moment: almost every country is worried about rising climate emissions. So, more countries have come to focus on bringing new policies to curb fossil fuel usage and reduce greenhouse gas emissions. As vehicles remain one of the largest sources of carbon emissions, different countries are introducing electric bike subsidies to push more people to buy these bikes.
Countries Providing E-Bike Subsidy
Electric bike subsidies are common in many first-world countries, which encourage more and more people to use electric bikes. Some of the countries which have introduced such subsidies include:
America
The American government provides a 30 % tax credit for electric bikes, helping users to save up to $900 while purchasing these bikes. This policy is in line with the climate agenda of the incumbent US government, which is trying to introduce green fuels into the markets.
France
Similarly, France has brought revolutionary policies to promote electric bikes. As per the French laws, an individual willing to purchase an electric bike gets up to 1500 euros from the government, and those who want to purchase cargo bikes are eligible to receive 1000 euros. This amount is only given if it does not exceed the 40 % of the total cost of the electric bike.
Australia
The Australian government is taking similar measures. For instance, Australia provides a 25 % subsidy for purchasing electric vehicles worth $4,000 or less. This means you will get a $500 subsidy if you buy an electric bike worth $2,000.
Conditions of Applying for E-bike Subsidy
However, this electric bike subsidy is not applicable across the board. In fact, you have to comply with some prerequisite conditions in order to qualify for a subsidy on electric bikes.
Age
The legal age to apply for the electric bike subsidy is 18 years in France. However, different states in the USA have different legal ages for driving electric bikes, so the age to apply for a subsidy also varies from state to state. Most states allow adults over 16 years old to apply for these subsidies.
Income
In France, your taxable income should be less than €13,489 to apply for an electric bike subsidy. However, in the United States, individuals who earn less than $75,000 per year are qualified for the full subsidy of $900. Similarly, joint filers can have an income of up to $150,000 to qualify for a subsidy of $900 each on two e-bikes.
Battery type
France is giving subsidies on bikes with lead-free batteries, while the US is incentivizing e-bikes that have a battery of 2.5 kWh or more.
Having pedals or not
Both the US and France require the purchase of Pedal-assist electric bikes for claiming subsidies.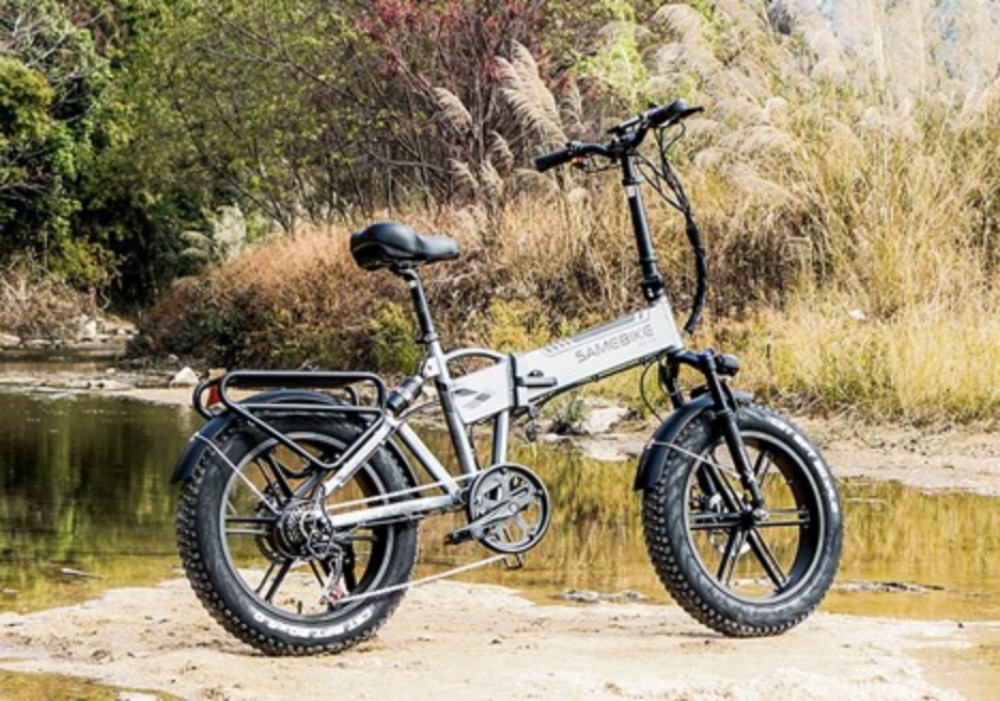 Benefits of SAMEBIKE E-Bikes for Subsidy
Getting an electric bike subsidy is important to keep your costs in control. If you are purchasing a bike that is not qualified for the subsidy, you are not capitalizing on the important benefits these electric bikes provide. However, getting your bike from SAMEBIKE helps you enjoy the electric bike subsidy since all of their bikes easily qualify for subsidies.
SAMEBIKE brings clean and green batteries, which is an important prerequisite for qualifying for electric bike subsidy in most areas. Similarly, the pedal assist functionalities of these bikes are critical in making you eligible to enjoy the subsidy.
SAMEBIKE XWXL09
SAMEBIKE XWXL09 brings incredible functionalities for you, which will not only help you in claiming the electric bike subsidy but also deliver you all the benefits of the premium quality electric bikes.
Some of the notable features of this bike include:
Its LCD Display backlighting helps riders in seeing important parameters like battery health, speed, distance, and pedal assist level in real-time on the LCD screen.
Its long-range battery is enough to take you 30 to 60 miles on a single charge. Even when you use this battery for 18 months, its capacity is not reduced by more than 20 %, which makes this bike a sustainable investment.
With its 750W Permanent magnet high-speed brushless motor, you can go as fast as 35 kmph.
In the presence of a shock absorbing system and stable 4" tires, these bikes can be used anywhere, even in extremely hilly terrain.
This electric bike is so portable that you can fix it even under your table.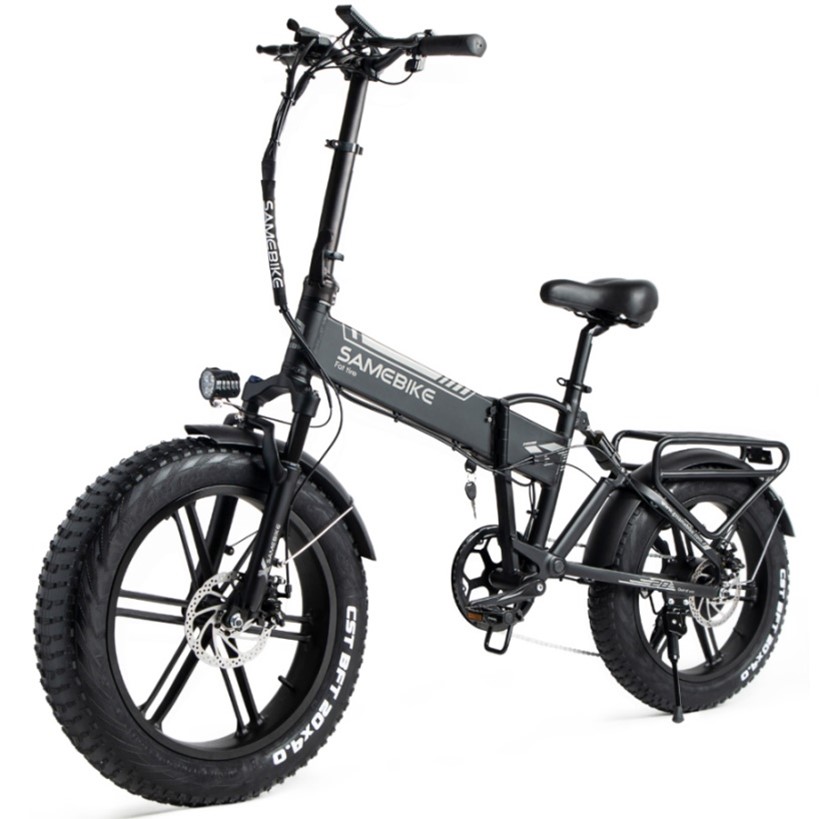 Wrapping-Up
SAMEBIKE dominates the electric bike market by maintaining the quality and simultaneously offering an affordable price. With free delivery in the US and the EU within 1 week, these bikes are available at 50 % of the prices at local stores. You can easily assemble your bikes with the help of extensive user guides present in the manual as well as in online videos. Their quality assurance team is ready to fix any issue that may come even after the purchase of the bike.
For more information and buying guides about electric road bikes / electric mountain bikes, check the links below:
Four Questions to Ask Before Buying Electric City Bikes
What Makes a SAMEBIKE Folding E-bike So Appealing
A Revolutionary SAMEBIKE Electric Bike Is Coming on the Stage
Comment