Four Questions to Ask Before Buying Electric City Bikes
Oct 09,2022 | SAMEBIKE
Electric city bikes are becoming an increasingly common sight on the streets worldwide. One of the reasons that most people get an electric city bike is because they have realized the benefits of the bike. However, it is easy to get confused when customers come across a variety of electric city bikes on the market. This article will list four fundamental questions to guide you in buying your ideal electric city bike.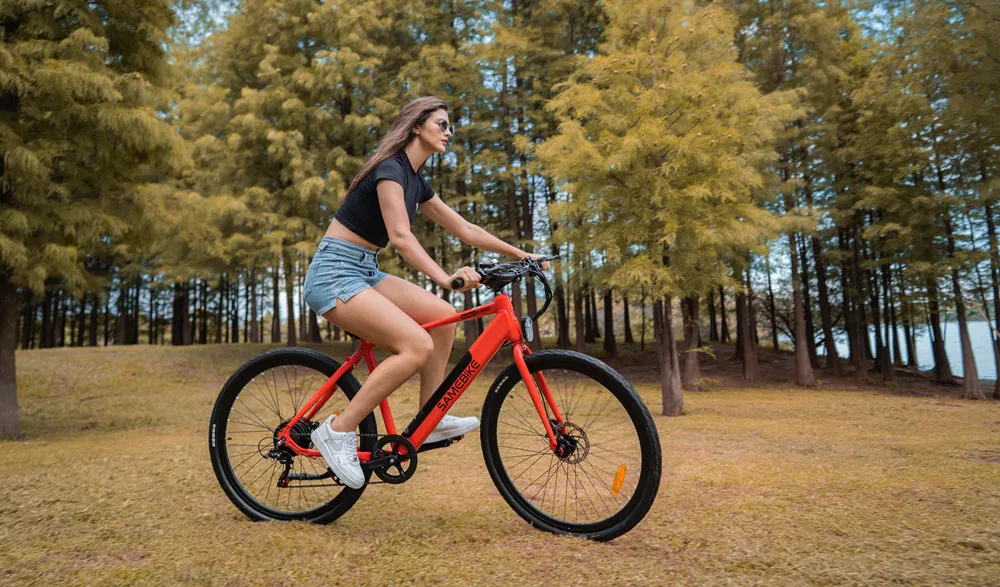 Four Questions to Ask Before Picking Your Ideal Electric City Bikes
How often and how far do you ride?
The first thing is to consider how often and how far you ride your bike. If your electric city bike is for daily use, like commuting to school or work, you should invest more money in your bike to get better and more durable components.
Where do you ride?
The use of electric city bikes may vary from person to person based on their needs. And considering where you plan to ride your bike can help you find your ideal electric bike. For example, if you mostly ride your bike on a smooth road, you can simply choose a 350W electric bike. Otherwise, you can choose a 500W mountain electric bike and the like.
What size do you prefer?
After considering the above questions, you should determine the size of your electric city bike. Most bikes on the market are built around one-size-fits-all frames, which are not suitable for everyone. Thus, you must get the right size based on your height and inseam length.
What are the features and accessories of the bike?
When buying a new electric city bike, you can't ignore its features and accessories. Your electric city bike's performance depends on critical components like throttles, racks, and frames. Low-quality components can drain your physical energy and affect your riding experience. The following are 5 essential features and accessories you should consider when buying an electric city bike.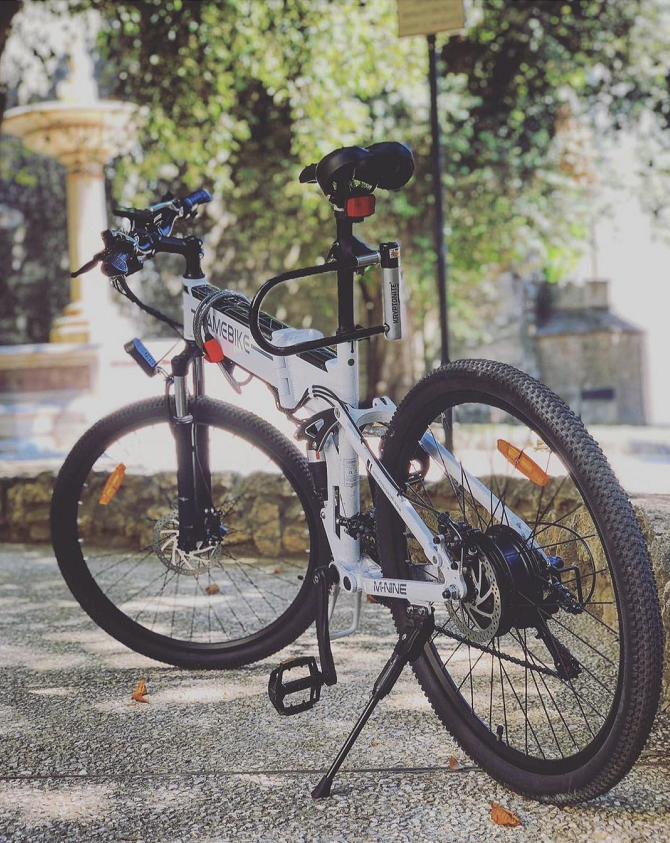 Features and Accessories That Make an Electric City Bike
SAMEBIKE electric bike equipped with both headlights and taillights to guarantee your safety when riding at night. The headlight helps you see the road clearly, while the taillight detects each braking and glows as a warning sign to warn others.
SAMEBIKE electric bike allows you to get all the information about your bike on the LED screen, including your speed, pedal assist level, battery, etc. In addition, SAMEBIKE electric bike also comes with an app that integrates product introduction, riding record, and navigation to be the companion, recorder, and assistant of your journey.
Unlike common electric city bikes, SAMEBIKE MIX10 adopts a wide tire—700*45c Kenda tire, to provide you with more comfort and ensure your security on your journey. In addition, its multiple drainage design is good at adhesion, even on wet roads.
The battery pack is composed of 40 groups of 18650 power cells. Overcharge protection, over-discharge protection, and high-temperature protection are all included under the supervision of BMS. In addition, you can cover a maximum 80-100km range for a single charge under the PAS (Pedal Assisted Assist) mode.
SAMEBIKE electric bike can intelligently be detected by a computer, and all electronic faults will be displayed on the LED screen in the form of codes. Once you tell aftersales the code, you will know what's wrong with your bike. This enables you to fix your bike immediately without going to a professional maintenance store.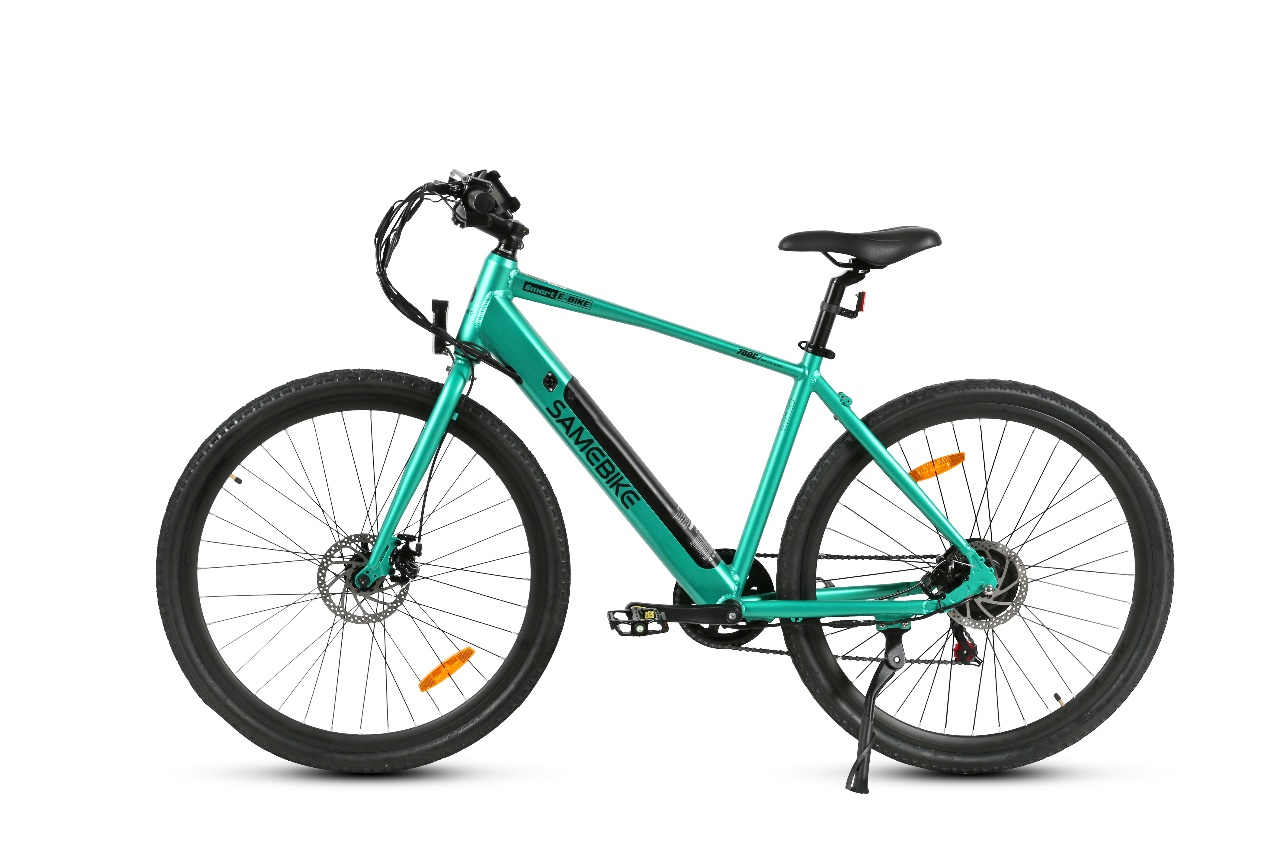 Conclusion
SAMEBIKE is devoted to bringing top e-bikes to people worldwide at affordable prices. Following this principle, we make SAMEBIKE MIX10 into reality after a long time of research and exploration. You can dispel all your doubts above with the outstanding features and components of this electric commuter bike for sale. If you want to explore your different life with a cool electric bicycle like SAMEBIKE MIX10, you can join our electric bike crowdfunding!
Comment