Celebrate Earth Day with SAMEBIKE LO26 II Folding Mountain Ebike
Apr 28,2023 | SAMEBIKE
Earth Day is a global event that reminds us of the importance of environmental conservation. It serves as a call to action for individuals to make sustainable choices and contribute to protecting our planet. In this article, we will explore ways to celebrate Earth Day and promote environmental awareness. We will also introduce the eco-friendly features of the SAMEBIKE LO26 II 750W M-NINE Folding Mountain Ebike, a perfect companion for environmentally conscious adventurers.
Importance of Earth Day and Environmental Conservation:
Earth Day is an annual event that raises awareness about environmental issues and encourages individuals to take action. It reminds us of the urgent need to protect and preserve our natural resources for future generations. We can contribute to creating a sustainable and healthy planet by participating in Earth Day activities. Whether it's organizing community clean-ups, supporting local conservation projects, or spreading awareness about environmental challenges, Earth Day provides a platform for individuals to make a positive impact.
Ways Individuals Can Contribute to Environmental Protection:
Earth Day is an excellent opportunity to reflect on our daily habits and make conscious choices to reduce our environmental footprint. We can engage in activities such as recycling, conserving energy and water, reducing waste, and supporting local sustainable initiatives. Small actions by individuals collectively make a significant impact on the environment. By adopting eco-friendly practices in our daily lives, we become stewards of the Earth, working towards a greener and more sustainable future.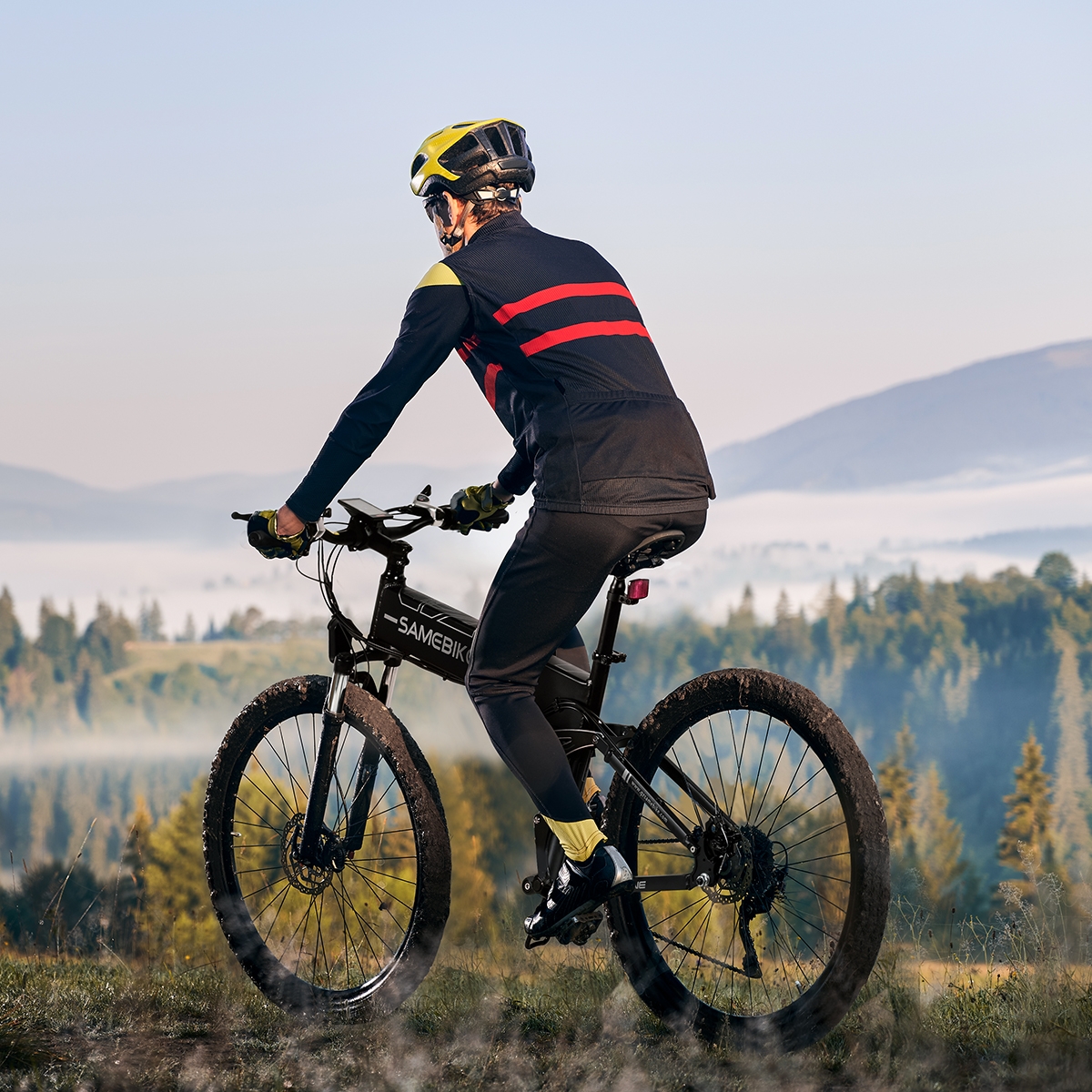 Highlighting the Eco-Friendly Features of SAMEBIKE LO26 II 750W M-NINE Folding Mountain Ebike:
The SAMEBIKE LO26 II 750W M-NINE Folding Mountain Ebike is a testament to the brand's commitment to a low-carbon and green living environment. This electric bike not only provides an exhilarating riding experience but also promotes sustainable transportation. Its eco-friendly features include:
Aluminum alloy suspension mountain frame: The sturdy and durable frame ensures a smooth and comfortable ride while minimizing environmental impact.
Suspension fork with lock: The suspension fork absorbs shocks and vibrations, making off-road adventures more enjoyable without harming the environment.
High-capacity lithium battery: The 48V12.5AH lithium battery, equipped with LG 21700S automotive-grade cells, offers a long-lasting and efficient power source for extended rides.
Color LCD Middle meter with USB: The intelligent LCD display provides essential ride information, while the USB port allows for convenient charging of electronic devices on the go.
750W high-speed brushless gear motor: The powerful motor ensures seamless acceleration and assists riders in conquering challenging terrains with ease.
Long electric and assisted mode range: With a pure electric mode range of 50km and a moped mode range of 100km, the SAMEBIKE LO26 II allows for extended rides with reduced carbon emissions.
Promoting Sustainable Transportation Choices on Earth Day:
On Earth Day, it's crucial to consider sustainable transportation options that reduce pollution and dependence on fossil fuels. Electric bikes like the SAMEBIKE LO26 II provide a clean, eco-friendly alternative to traditional vehicles. By choosing an electric bike, riders can actively contribute to reducing carbon emissions and promoting a greener future. Electric bikes offer not only a mode of transportation but also a means to explore and connect with nature sustainably.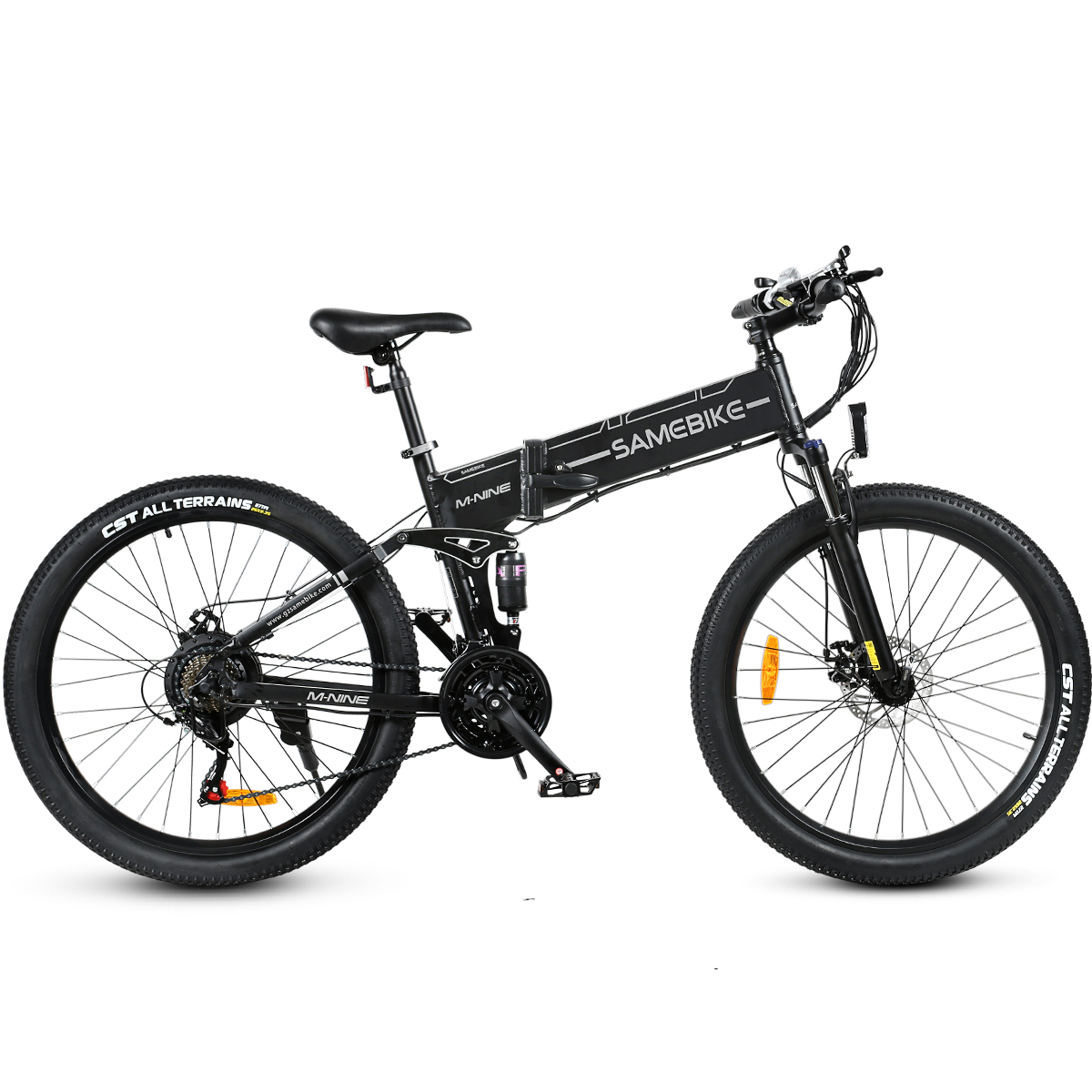 As we celebrate Earth Day, let us remember our responsibility to protect and preserve our planet. By making sustainable choices and embracing eco-friendly alternatives like the SAMEBIKE LO26 II 750W M-NINE Folding Mountain Ebike, we can actively contribute to environmental conservation. Let's ride towards a greener and healthier future, where the joy of exploration goes hand in hand with a commitment to the planet we call home. Together, we can make a difference and create a more sustainable world for generations to come.
Comment