Exploring Nature with SAMEBIKE LO26 II 750W M-NINE Folding Mountain Ebike
Feb 15,2023 | SAMEBIKE
Discover the exciting world of mountain biking with SAMEBIKE, a brand that embodies the spirit of adventure and a green lifestyle. With their latest product, the SAMEBIKE LO26 II 750W M-NINE Folding Mountain Ebike, you can experience the thrill of off-road riding while embracing sustainability. In this article, we will delve into the features and benefits of this powerful electric bike, designed for both performance and convenience.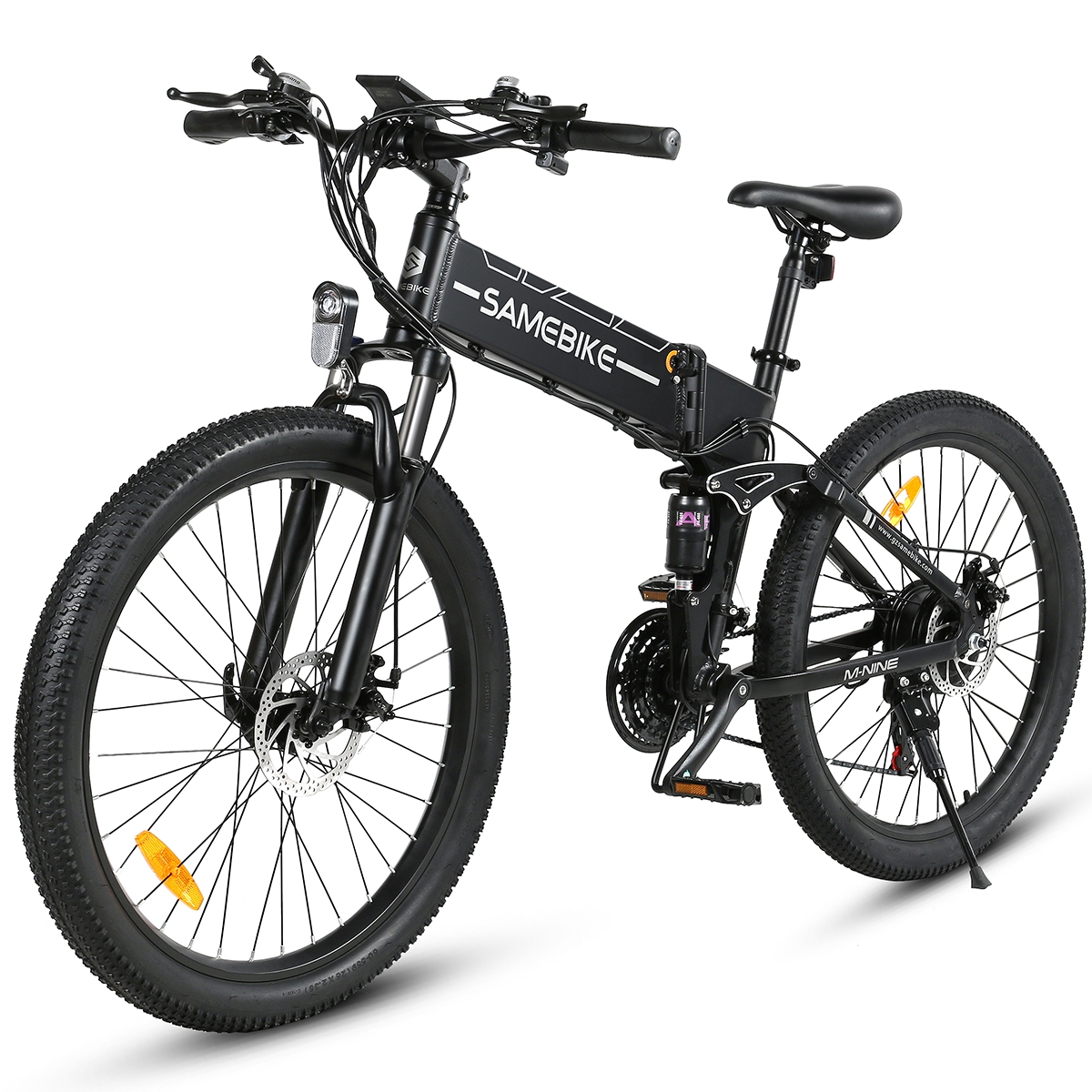 Powerful Performance for Off-road Adventures:
The SAMEBIKE LO26 II is equipped with a 750W Powerful Brushless Motor, delivering exceptional torque and speed on rugged terrains. Whether you're conquering steep inclines or maneuvering through challenging trails, this ebike's motor ensures a thrilling ride. With SHIMANO 21 Speed Derailleur, you can effortlessly shift gears, optimizing your pedaling efficiency and maintaining a comfortable pace.
Unmatched Comfort and Versatility:
Designed with the rider's comfort in mind, the LO26 II features a unique Maixun Reverse Four-bar Linkage Suspension System. This innovative design enhances the bike's off-road performance, providing superior shock absorption and a smooth ride. Coupled with a suspension fork and a shock-absorbing frame, the bike offers all-around suspension, minimizing impact and ensuring a comfortable journey on any terrain.
Convenient Foldable Design:
One of the standout features of the LO26 II is its foldable frame, allowing for easy transportation and storage. Whether you want to explore new trails or simply need to stow it away in limited spaces, the foldable design ensures maximum convenience. You can take your SAMEBIKE on outdoor adventures or effortlessly fit it into your car for weekend getaways.
Long-lasting Battery Performance:
The LO26 II is equipped with a 48V 12.5AH LG 21700S lithium battery, providing an impressive range for extended rides. You can cover up to 50km in pure electric mode, while the moped mode extends the range to an impressive 100km. The high-capacity battery, utilizing automotive-grade LG 21700 cells, ensures reliable and long-lasting power for your adventures.
Enhanced Riding Experience:
With the integrated LCD color display, you have access to real-time information about your speed, battery level, distance, and more. The display adds a touch of modernity and convenience to your ride, keeping you informed and in control. Furthermore, the LO26 II features a powerful 750W climbing motor, enabling you to conquer steep slopes with ease, expanding your riding possibilities.
Embrace a Greener Lifestyle:
By choosing the SAMEBIKE LO26 II, you enjoy the thrill of mountain biking and contribute to a greener and healthier environment. SAMEBIKE is dedicated to promoting low-carbon and sustainable living. With this electric mountain bike, you can reduce your carbon footprint and actively embrace a green lifestyle while exploring the beauty of nature.
Explore Nature with Confidence:
The SAMEBIKE LO26 II 750W M-NINE Folding Mountain Ebike is designed with durability and reliability in mind. With a payload capacity of 180kg, this electric mountain bike can accommodate riders of various sizes and provide a stable and secure riding experience. Whether you're embarking on a solo adventure or riding with friends, you can confidently explore nature, knowing that your bike is built to handle the demands of off-road trails.
Safety Features for Peace of Mind:
Safety is paramount when it comes to mountain biking, and SAMEBIKE understands this. The LO26 II is equipped with a comprehensive range of safety features to ensure your peace of mind during every ride. The integrated front and rear lights enhance visibility, allowing you to ride safely in low-light conditions or at night. Additionally, the bike is equipped with reliable disc brakes, delivering responsive and precise stopping power, even on steep descents or slippery surfaces.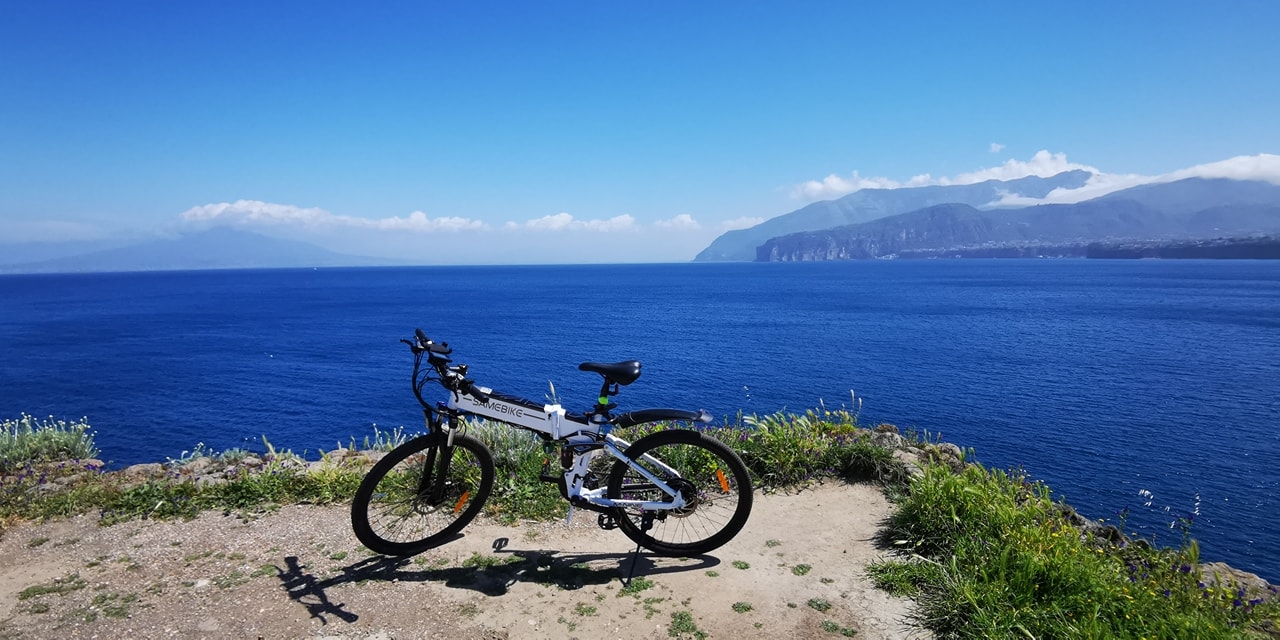 The SAMEBIKE LO26 II 750W M-NINE Folding Mountain Ebike is a perfect companion for outdoor enthusiasts seeking adventure and a sustainable way of living. With its powerful motor, versatile suspension system, foldable design, and long-lasting battery, this ebike combines performance, convenience, and eco-friendliness. Embrace the joy of off-road riding while treading lightly on the environment with SAMEBIKE.
Comment