A Revolutionary SAMEBIKE Electric Bike Is Coming on the Stage
Aug 23,2022 | SAMEBIKE
Road electric bike has become one of the most popular transportation tools at a time when a majority of people realize its convenience. They take advantage of them to commute from home to work, start a trip on a whim, or wander along the country road without any purpose except for relaxing. Seems like road electric bikes are omnipotent.
However, the fact is that they aren't perfect yet. With the growth of the road electric bike market, new problems have appeared. SAMEBIKE, which is doing market research to develop a new-gen SAMEBIKE electric bike, has found some complaints from the overall e-bike markets.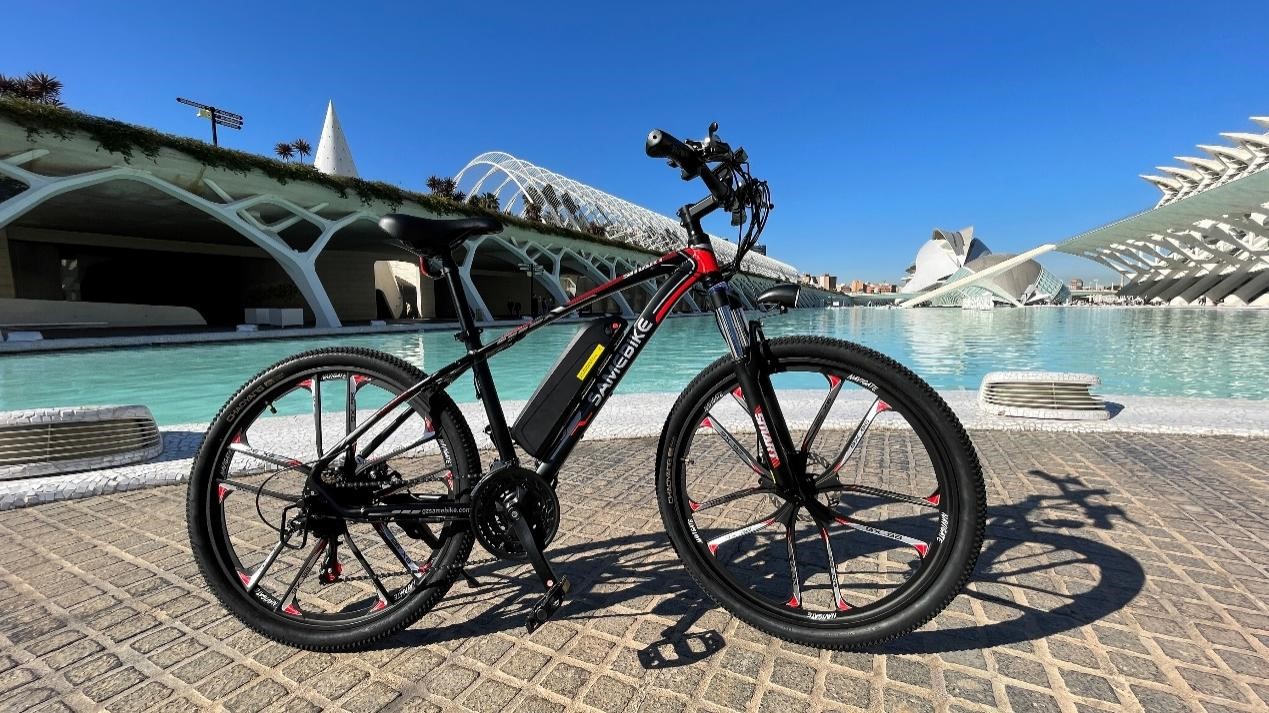 Six Problems about Common E-Bikes to Be Solved
Display
Based on some market research, many electric bikes provide limited information on displays, which is not enough for cyclists to judge their e-bikes' condition. Furthermore, poor-quality screens are easily affected by reflection, making their clarity low under the sun. When riders struggle to get information from these screens, their risk of involving in traffic accidents rises.
Digital Assistance
Lack of digital assistance is one of the most common problems of electric bikes. In order to lower costs, most electric bike manufacturers never consider investing in digital assistance like Apps and fault detecting systems. A fault detecting system can automatically detect the faults of the bikes and give feedback in the form of code on the screen. Then, cyclists can tell the code to the aftersales to get immediate help. Without digital assistance, cyclists can only take their bikes to the repair shop if the bike breaks down.
Ground Adhesion
E-bike manufacturers commonly use narrow tires to make fast, lightweight road electric bikes. But the downside is that narrow tires are not ideal for lean angles and high-speed cornering. Moreover, cyclists on narrow-tire road electric bikes are more likely to lose balance if they ride on uneven surfaces.
Lighting
Riding without lights on your bike reduces your visibility to other road users. Study shows that cyclists with powerful lights installed are 19 percent less likely to be involved in a personal injury accident. Therefore, electric bikes without lights are required to be improved.
Frame Strength
Frame strength depends on what material the bike uses. Materials like steel and ordinary aluminum are not good at creating stable structures for electric bikes. Instead, they break apart easily and increase the risk of a disastrous crash.
Battery
Battery problems are often seen among electric bikes. Low-quality batteries have a high risk of explosion, posing a threat to users' physical safety and property safety. This indicates that we need durable batteries with high protection to ensure our safety.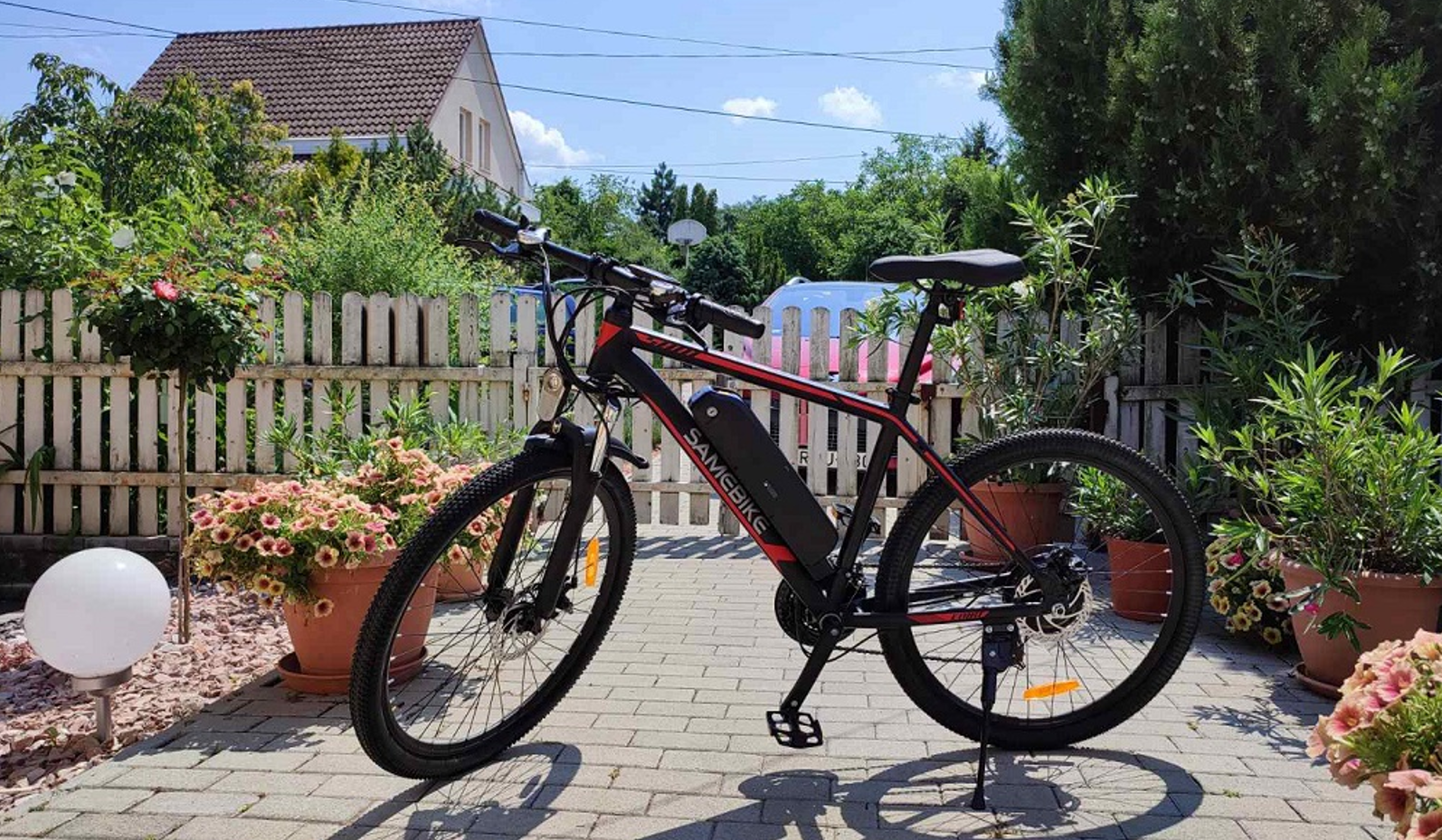 SANEBIKE MIX10 Is Coming Soon
Through protracted and unremitting efforts, SAMEBIKE has designed a new electric bike – SAMEBIKE MIX10 – to perfectly solve the above problems. This model is ready to be launched on Indiegogo for crowdfunding. SAMEBIKE MIX10 is a smart electric road bike for commute and outdoor riding use. With the below features, it can definitely be your best companion along the riding way.
SAMEBIKE electric bikes are equipped with stunning LCD displays, which allow you to get all the information even under the sun.
Fault detecting systems are installed on SAMEBIKE electric bikes. And all electronic faults will be automatically detected and displayed on the LCD screen in the form of a code. You will get the solution immediately after telling us the aftermarket code.
Wide Tire with Super Adhesion
SAMEBIKE electric bikes use wide tires. Thus, compared with common 28-32 electric road bikes, SAMEBIKE MIX10 is more excellent in adhesion. SAMEBIKE MIX10 is a good choice for commuting and outdoor cycling, which allows you to deal with complex road conditions and reduces the risk of flat tires.
Equipped with headlights and independently charged taillights, SAMEBIKE electric bikes can keep you safe for night riding. In addition, the taillights can detect every brake and glow as a warning sign.
SAMEBIKE electric bikes consist of two triangular frames made of aviation aluminum for stable and high-strength construction. Passing through the vibration fatigue test more than 100,000 times without breaking or deforming, SAMEBIKE MIX10's quality is reliable.
Considering that there have been a number of reports about fires caused by defective batteriesSAMEBIKE electric bikes adopt batteries with 7-layer battery protections! Furthermore, SAMEBIKE electric bikes install easy-to-disassemble batteries, and you can easily get the battery by twisting the key.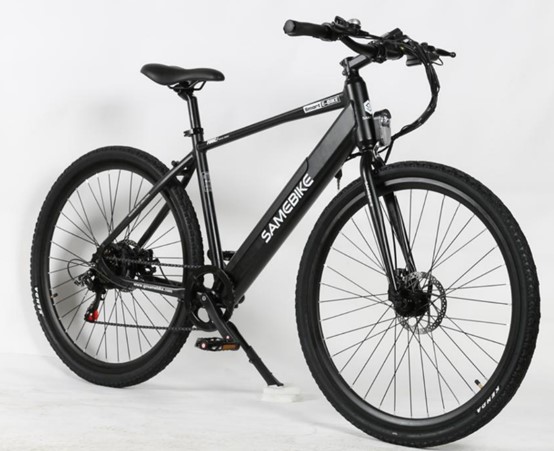 Conclusion
SAMEBIKE has been concentrated on the research, development, production, and sales of electric bicycles for many years. We are now launching an electric bike crowdfunding campaign on Indiegogo! Support us on the Indiegogo page and grab the superb SAMEBIKE MIX10!
Comment